All about Fallon Solutions
One call for all your trade services
Fallon Solutions began when Neil T Fallon started out as an electrical contractor in Brisbane in 1962 at the age of 21. Over the years an excellent reputation was earned for domestic, commercial, and industrial electrical services as well as appliance repairs and data cabling.
Television, two-way, commercial reception and transmission services later became specialities. Prompting Neil to separate the television and communication work, founding Brisbane Aerial Services which grew to become a leader in the areas of TV and radio transmission and reception, mast and tower installations for TV and radio aerials, Pay TV installation, and construction work for TV stations in poor reception areas in south-east Queensland.
Neil retired in April 2005 having sold his businesses. The current management team is continuing on the traditions and excellent reputation developed over 60 years of trade services in Brisbane.
Fallon Solutions celebrates over 60 Years of service

To last this long, we must be doing something right. Find out what thousands of satisfied customers are saying about us - Customer Reviews.
From Fallon Services to Fallon Solutions
In 2013 we rebranded to better represent the multiple trades we now offer. We are now called 'Fallon Solutions' and have clearer divisions showing the different trades clearly.
We are proud of our reputation for quality workmanship, timely service, and competitive rates. The hallmark of a successful service business is customer satisfaction and it is true to say the majority of our work is for previous customers.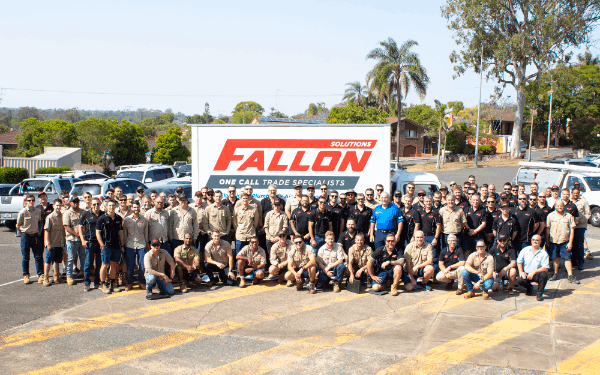 High service standards
The Fallon Solutions team feel we set ourselves apart by setting high service standards.
we always turn up when we say we will because we value your time
we only employ well trained efficient staff so that your job gets done right
we always contact our customers to confirm our arrival time, so you know we're on the way
we always offer to clean up afterwards
we 100% guarantee all of our work
Fallon Solutions invests heavily in training our staff, tradespeople, and technicians to provide you with the most up-to-date practices available. Our team are supplied with fully equipped and stocked service vehicles, with modern testing and fault analysis equipment as well as other tools necessary to get you or your business back online in the shortest possible time.
We have established reliable service systems, and through these systems, we deliver the highest levels of customer satisfaction for over 40,000 jobs each year throughout Brisbane and the Gold Coast.
Reviews, guarantees, and company information
information on Fallon Solutions trade services: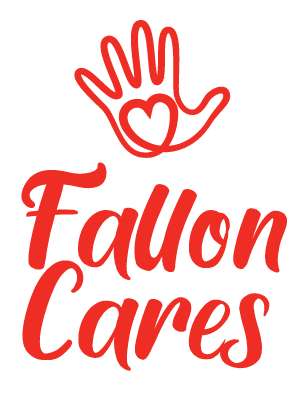 Fallon Cares
The Fallon Cares initiative is a program that we have set up to bring together all of our community support initiatives. Through the history of the company we have lent a hand when needed to various different causes. Notably we helped people affected by the Brisbane floods of both 1974 and 2010/2011, and less notably but equally important we support local sporting teams, cancer and MS charities, organisations that assist the homeless and less fortunate, the PCYC amongst many others.
Find out more about our community support initiative Fallon Cares