Air Conditioning
Air conditioner supply, install, repair & service
Fallon Solutions specialises in the design, supply and maintenance of domestic and commercial air conditioners in Brisbane. We can work with all air conditioning brands and are dealers for both Daikin and Mitsubishi Electric. As we've been around for over 50 years you know you can trust that we will give you the best air conditioning solution around.
Air Conditioning Enquiry
Our air conditioning services
If it involves an air conditioner, then we can help. Fallon Solutions can help with all your air conditioning needs, including:
We service all the leading air conditioner brands
Fallon Solutions experienced air conditioning technicians can service and repair all styles and brands of air conditioning.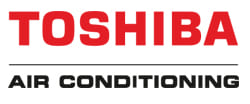 Air Conditioner Supply and installation
We also offer supply and installation of new air conditioning systems from the following premium brands:
Air conditioner styles
We have installed and repaired thousands of domestic and commercial air conditioning systems . From suburban homes, right the way through to high rise buildings and large commercial premises. Our team are trained to work with all air conditioning systems including:
cassette air conditioning
For more information on our range of large air conditioning solutions take a look at some of our air conditioning projects .

All brands serviced and repaired
Split and ducted air conditioner repairs
Commercial air conditioning repairs
No job too small or too large
Maintenance contracts specific to the equipment
Reactive to repair and proactive to failure prevention
Advice on system suitability and retrofit
Manufacturers warranty on all equipment installed by us
Obligation free quotes
Free quotations on new installations – from plans or on-site
Free quotes on maintenance contracts – all areas
Free quotation on electrical upgrades if necessary
Quotations completed by trained, experienced air conditioning professionals
Obligation free
No hidden surprises
AIR CONDITIONING FAQ