Air Conditioning Brisbane Northside
Quality Air Conditioning Services in North Brisbane
Whether you are looking to upgrade your existing air conditioning unit, install a brand new unit or have maintenance and repairs conducted on your current unit. Fallon Solutions team of air conditioning technicians can help. Our team are knowledgeable in all air conditioning units from all leading manufacturers. Contact our technicians today to get help with your system.
Air Conditioning Brisbane North Enquiry
Air conditioning installation North Brisbane
Our technicians have been installing air conditioning systems in both residential and commercial properties all over Brisbane's North for over 60 years. In this time our technicians have worked with many leading manufacturers such as:

Air conditioning installation prices
There are many variables that go into the cost of having an air conditioning system installed. All of which can drastically fluctuate the final price. These variables can include:
Removal of the existing system
Type of air conditioning system
Roof space (ducted systems)
How many bedrooms the systems need to cover
Size of the air conditioning system
Whether it is back to back (split systems)
It is always advised to organise for one of our air conditioning technicians to come out and give you a custom quote tailored to your exact requirements.
Different types of air conditioning systems
When it comes to deciding on the perfect air conditioning system for your home it will ultimately come down to what you need and expect from your new air conditioning system. The differences between split systems and ducted vary as both other very different ways of cooling a room.
Ducted air conditioning
Ducted air conditioning systems have a central unit that is often installed in the roof void and has ducting which runs from the unit to the desired rooms throughout the house. These systems are great for both residential and commercial properties and allow for ultimate climate control of your space.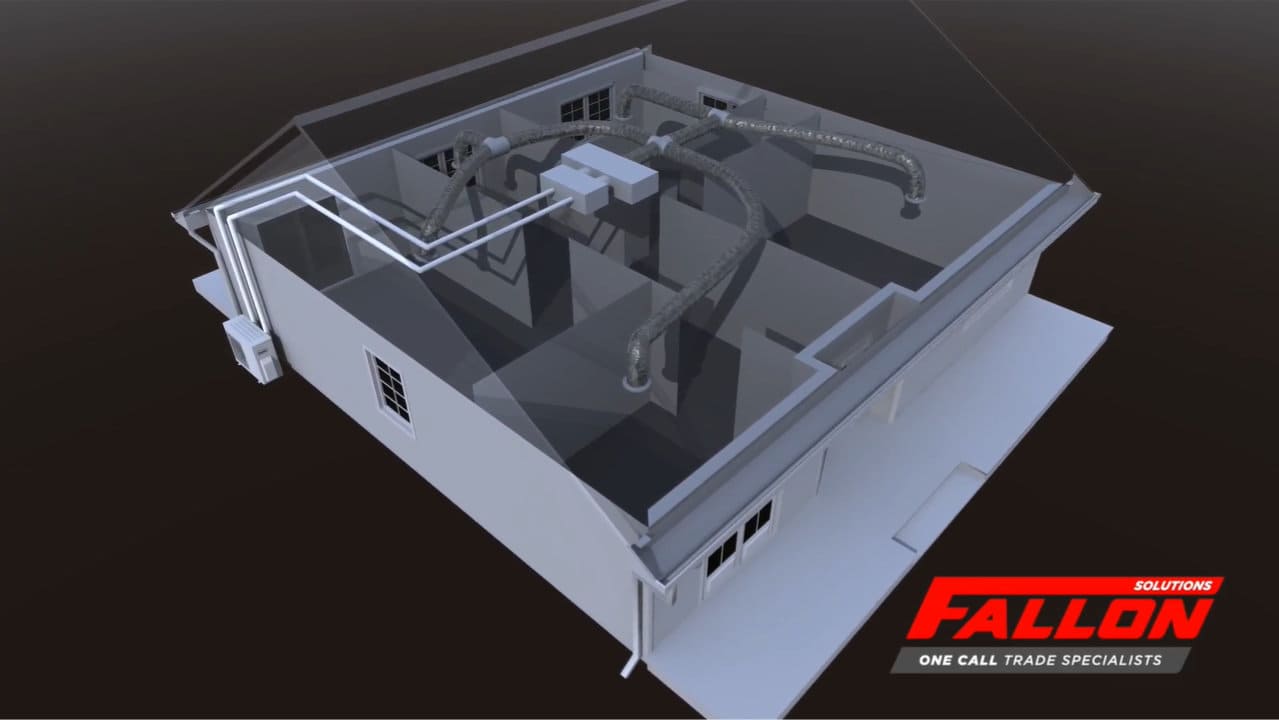 You have the ability to control the flow and temperature in different 'zones' throughout the building in order to save on power and cater to varied climate control needs. Ducted systems are generally more costly to install but work out cheaper to operate than a multi-head split system.
Split System air con
Split system air conditioning has a wall-mounted air conditioner which shares the same wall with the air conditioning compressor. These are the most installed air conditioning units in homes across Brisbane Northside.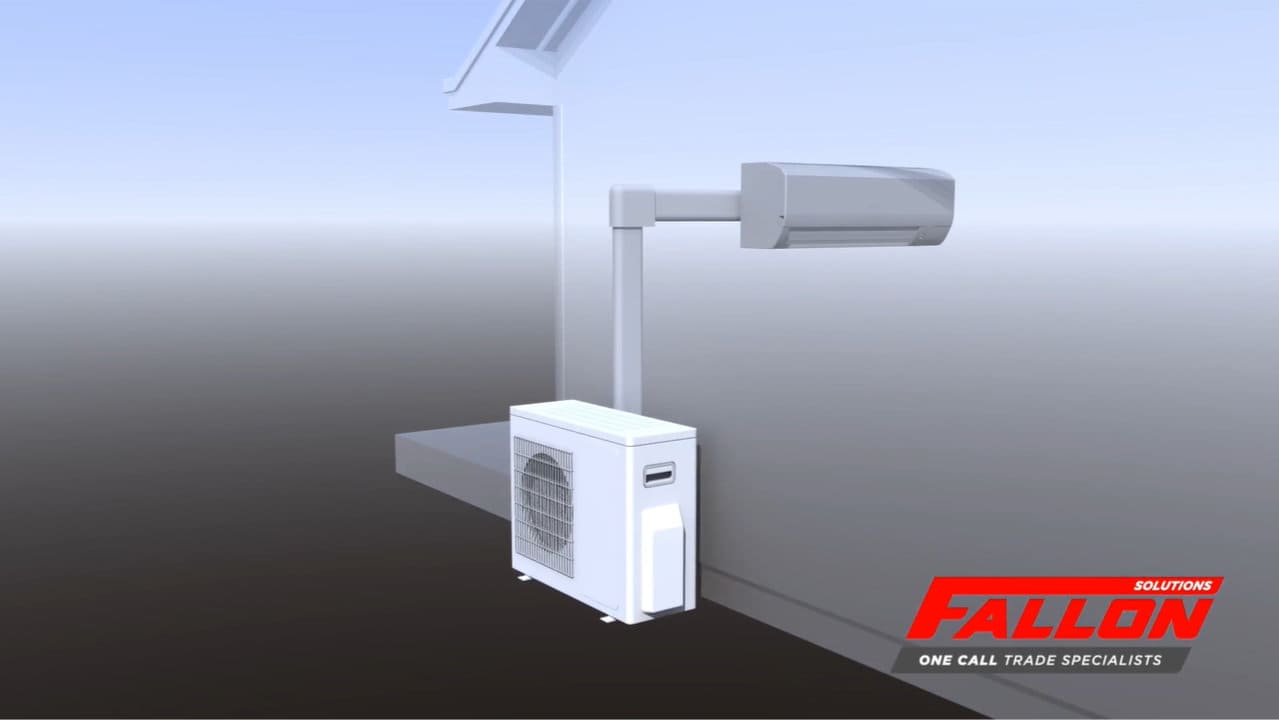 For a full home solution using a split system style, you can have multiple air conditioners installed which all feed to one or two external compressors. This is a great solution for people looking to cool down more than one room at a time. Although initially this is the cheaper option, it will cost more to run than a full home ducted system.
Air conditioning maintenance
If you've noticed your air con is no longer running as it used to there is a good chance that your system might need some general maintenance. Some of the indicators of a poor performing system are:
Restricted airflow: This can be due to multiple reasons but most commonly due to blockages in the ductwork or even gunk stuck in your filters.
Strange sound: A clear sign your system isn't working properly is if you hear strange noises and sounds whilst it is in operation.
Moisture: One of the biggest killers to air conditioning units is moisture. Excessive amounts of moisture can be due to a leak in the refrigerant.
Smelly air: If the air from your unit smells smokey or has an odd odour it is best to turn off the system then contact our technicians.
Super high energy bills: A poor performing system will use more power in order to work which will cause your electricity bills to skyrocket.
If you are experiencing any of the issue mentioned above or other types of issues then get in contact with our technicians today on 1300 054 488 and our team will get your system back running in top shape in no time.
Benefits of air conditioner maintenance
Our team recommend servicing, maintenance, and cleaning:
once a year for cool only models
twice a year for reverse cycle models
quarterly to monthly for commercial units
Air conditioning repairs Brisbane northside
Most air conditioners get a good workout throughout the year, whether it's keeping you cool in the summer or warm in winter, they're one of the most used appliances in our homes and businesses. It becomes very apparent how much we rely on them when they breakdown or don't cope.
This is when air conditioning repairs become a top priority. Our team are on call 24/7 to respond quickly to air conditioner faults and breakdowns. Call 1300 054 488 now for the next available technician in north Brisbane.
Experienced air conditioning technicians
If you have any questions or would like to know more about what our air conditioning technicians can offer you then give us a call today on 1300 054 488 . If you would like to organise for one of our technicians to come out to your home or business you can also fill in our online quote form .
One of our expert staff will be able to answer all of your queries and provide you with a perfect solution to suit your needs.
Why use Fallon Solutions?
We are Authorised Dealers for both Daikin and Mitsubishi Electric.
We will give you an upfront price ; so you'll know exactly what it's going to cost before we start.
Fallon Solutions has been around for over 60 years and have built a reputation you can trust.
We offer a Limited Lifetime Labour Warranty .
We're your One Call Trade Specialists , meaning we can help you with all your trade needs.
We guarantee to be on time .
We can help with your Air Conditioning issues in Brisbane North.