Air Conditioining Chermside 4032
Need Chermside Air Conditioning?
For over 50 years, Fallon Solutions have been servicing the suburbs of Brisbane, including Chermside. We can design, supply, install, repair, service and set up a regular maintenance program for your domestic or commercial air conditioning system. We cover all styles including split system , multi split, and ducted air conditioning . We even provide an after hour's emergency service, for breakdowns, 365 days a year, 24 hours a day. Whilst we service all brands, we are also Authorised Dealers for both Mitsubishi Electric and Daikin Air Conditioning, so can offer great prices on these. So for all your air conditioning Chermside needs, simply contact us and ask us how we can help.
Air Conditioning Chermside Enquiry
Air conditioner brands
Our team are able to supply and install a large range of air con units from a number of leading brands. Fallon is an approved Daikin Dealer and Mitsubishi Electric Diamond Dealer .
Our team can also carry out servicing and repairs on brands including but not limited to:
Why use Fallon Solutions for Chermside Air Conditioning?
Our Air Conditioning Techs will work within your schedule and requirements.
Our Air Conditioning Techs are some of the friendliest in Brisbane.
Our Air Conditioning Techs aim to get the job done right the first time.
Fallon Solutions is your "One Call Trade Specialists", so we can help you with more than just Air Conditioning.
We have been servicing Brisbane for over 50 years and have built a reputation you can trust.
Chermside
Chermside was identified as the main Business Centre for the Northern Suburbs of Brisbane in the 2005 South East Queensland Regional Plan - Urban Footprint. This means that Chermside can have a higher density than the surrounding suburbs, allowing it to become the Business Hub for the Brisbane Northern Suburbs.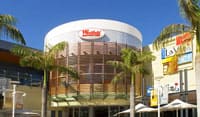 Chermside was already the shopping hub for the Brisbane Northern Suburbs, with Westfield Chermside being the largest regional shopping centre in Queensland. Westfield Chermside consists of 370 Specialty Shops as well as Myer, David Jones, Coles and Woolworths.
Chermside also boasts the Prince Charles Hospital which has recently undergone a large construction program to make it the main Hospital in the north of Brisbane.
At the Census in 2006, the population of Chermside was 6348 mostly housed in traditional Queensland style homes and an ever increasing number of apartments. Being earmarked as the Northern Business CBD of Brisbane, Chermside also has a growing public transport system. The pinnacle of this will be the termination of the Northern Busway when completed in the near future.
Need more than Air Conditioning Chermside?
Fallon Solutions is your "One Call Trade Specialists" and can help with most trades you will need in both your home or business. Why waste time dealing with multiple companies when you can just deal with one?