Fujitsu Air Conditioning
Do you need Fujitsu air conditioning repairs?
Is your Fujitsu unit is leaking, smells or simply just won't start? We can come to your home or business and repair, service or maintain your Fujitsu air conditioning unit. We can also order spare parts where required. Our team of trained technicians has experience with a range of Fujitsu makes and models, so you can be assured of specialised service.
Fujitsu air conditioner service
Planned servicing is vital to ensure trouble free running of your Fujitsu air conditioning system when you need it most. Service and maintenance packages can be tailored to suit your individual requirements, whether we installed it or not. So if you require servicing for a home air conditioner or at your commercial premises Fallon Solutions can assist.
Fallon Solutions your air conditioning specialists.
Fujitsu air conditioner installation
Have you already purchased your new Fujitsu air conditioning system and are looking for a reliable and reputable company to carry out your installation? We have over 50 vehicles on the road and a team of technicians on board experienced in the installation of Fujitsu air conditioners. So whether it's a split system, ceiling cassette or ducted unit we are able to assist.
We can get you enjoying the comfort of your new purchase sooner with fast and professional service.
Fujitsu Air Conditioners - Supply and install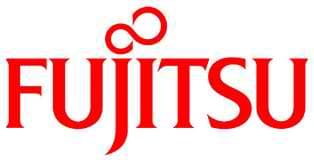 Whether you're looking to cool a small room, or a large house or office, you'll find Fallon Solutions can provide the right Fujitsu solution for you.
Fujitsu's latest generation smart Inverter Wall Mounted air conditioners lead the way in energy efficiency and performance. Our technicians can recommend a Fujitsu air conditioner unit that will suit your needs. We can also supply and install Fujitsu ducted systems. Ducted can be a convenient and economical way to air condition your home all year round.
Our technicians come to your property and identify the size of the space, the aspect of the room, and construction materials of the property. These factors are crucial to recommending the right style of air conditioning and model size. Remember if your Fujitsu air conditioner is too small or large for the space it will use too much energy.
Fujitsu air conditioners
Fallon Solutions can take care of all your Fujitsu Air Conditioner requirements, so give us a call!
Other brands we supply, install and service:
AIR CONDITIONING FAQ