Fujitsu Split System Air Conditioning
Looking for Fujitsu split system installation and servicing?
Known for delivering quality, reliability, and affordability, Fujitsu air conditioners are one of Australia's most popular brands for air conditioning units. Our team of qualified technicians can assist with all your Fujitsu air conditioning services.
Fallon Solutions have been trading for over 60 years and have the expertise to undertake domestic and commercial split system air conditioning installations. We offer the most cost effective and time efficient solutions to get your Fujitsu Air conditioning installations complete and your air conditioner working sooner.
Fallon Solutions air conditioning specialists for all your air conditioning needs.
Fujitsu Air Conditioning
Our experienced air conditioning team can advise on the ideal unit for your needs and space, as well as the best split system installation location to ensure your unit is running at optimum performance. Installing an air conditioner which is too big or too small for the room can lead to unnecessary power usage.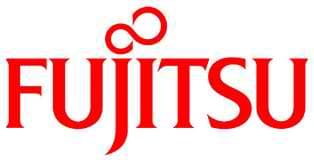 Inverter split system air conditioner range
The range of Fujitsu split system air conditioners utilise the latest world class technology and have proven to be reliable, quiet and energy efficient.
Fujitsu's single split system air conditioners are available in:
Classic range - A range of options, fast and efficient cooling and heating, easy to use controllers.
Lifestyle range - Stylish design, energy efficient (some models feature 5-star energy rating), human sensor control for optimum temperature control.
Designer range - Sleek, modern look, human sensor control for efficiency, simple intuitive controllers.
Fujitsu inverter split system range has the latest generation smart inverter wall mounted air conditioners. Leading the industry in energy efficiency and performance, keeping you warm in winter and cool and dry in summer. With Fujitsu's track record as Australia's number one air conditioner company for outstanding durability and performance, you can be assured you are getting a premium split system. This is made possible through Fujitsu's emphasis on the following key design elements:
Technology development
Filter systems
Climate Control
Zone selection
Fallon Solutions Fujitsu air conditioning specialists
Trust Fallon Solutions for all your Fujitsu Split System supply, installation, repairs, and servicing contact our team on 1300 054 488 or complete our booking request form today.
We offer a range of premium split system air conditioner brands:
AIR CONDITIONING FAQ