Mitsubishi Multi Split System Air Conditioning
Supply, install & repair Mitsubishi multi split air conditioners
We are a Mitsubishi Electric Diamond Dealer: what does that mean?

Fallon Solutions are a Mitsubishi Electric Diamond Dealer. A Diamond Dealer has shown they have the technical know-how and product knowledge of Mitsubishi Electric air conditioners to help you choose the best air conditioner for your needs. They are also industry accredited, professional installers.

As Mitsubishi Electric Air Conditioning Diamond Dealers, we can supply, install and offer ongoing support for your Mitsubishi air conditioner.

Find out more about Mitsubishi Electric air conditioning
Mitsubishi Electric's reputation as world-leaders in 'reliability, quietness and energy efficiency' make it a sure choice for your next air conditioner. Mitsubishi multi-head air conditioning systems offer an efficient and economical solution for a site with different room specifications and requirements.
Multi-head Mitsubishi split systems allow for up to eight wall mounted, ducted, floor mounted or ceiling cassette indoor air conditioning unit heat pumps. Each of the multi-split indoor air conditioning units can be of different capacity to suit the size and use of each indoor space and all can be operated by a single outdoor air conditioning unit.
Mitsubishi Aircon Enquiry
Mitsubishi Multi Split System
Our AC solutions, provide an affordable air conditioning system designed to heat and cool small to medium size spaces efficiently. Fallon Solutions can handle all your air conditioner installations, service, and repair for Mitsubishi air conditioners.
Our skilled tradesmen at Fallon Solutions will assist you in developing the correct solutions for your residential or commercial application. We pride ourselves on our quality of workmanship and consider the aesthetics and functionality for both internal and external spaces when designing a solution.

Multi head split system air conditioner range
Fallon Solutions offers a selection from the full Mitsubishi Electric range of multi-split system air conditioning units including:
MXZ-VA series
Power Multi Split System
City Multi S Series
Brochure download - Mitsubishi Electric Multi Split system air conditioners
Mitsubishi Electric Multi Split Air Conditioning brochure
Need more than 8 indoor units? Then take a look at our Mitsubishi Heavy Industries commercial range for information about the Mitsubishi City Multi - VRF systems.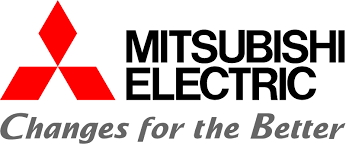 Professional Mitsubishi Electric multi split air conditioner repairs
Fallon Solutions are available to attend to all service calls to rectify any faults or equipment breakdowns for Mitsubishi mulit split systems. We offer a quick response time. We have experience in servicing many Mitsubishi Split system air conditioners.
For all your Mitsubishi Electric air conditioning needs call us on 1300 054 488 or complete our air conditioner enquiry form today.
We offer a range of single split system units in our product range:
AIR CONDITIONING FAQ