Mitsubishi Split System
Mitsubishi Electric single split system air conditioning installation & repairs
We are a Mitsubishi Electric Diamond Dealer: what does that mean?

Fallon Solutions are a Mitsubishi Electric Diamond Dealer. A Diamond Dealer has shown they have the technical know-how and product knowledge of Mitsubishi Electric air conditioners to help you choose the best air conditioner for your needs. They are also industry accredited, professional installers.

As Mitsubishi Electric Air Conditioning Diamond Dealers, we can supply, install and offer ongoing support for your Mitsubishi air conditioner.

Find out more about Mitsubishi Electric air conditioning
Our team of qualified technicians can, supply, install and service all your Mitsubishi Electric split system air conditioning systems. Fallon Solutions have been in business for over 60 years and have the experience to undertake domestic and commercial split system air conditioning installations. We offer the most cost-effective and time efficient solutions to get your Mitsubishi a air conditioning installed and working sooner.
Mitsubishi Electric Aircon Enquiry

Mitsubishi split system air conditioner
Our team can advise on the best location to install your split system in your room to ensure the unit is running to optimum performance. We can also advise on the best position for the air conditioners external equipment like fans and compressors.
The range of Mitsubishi split system air conditioners utilise the latest world-class technology and have proven to be reliable, quiet and energy efficient.
Mitsubishi Electric Air Conditioners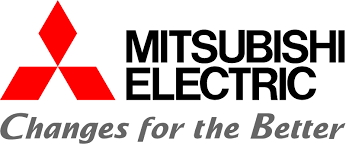 With a great range of domestic split system air conditioners, both single and multi, Mitsubishi Electric are leaders in the split system market. Fallon Solutions are Mitsubishi Electric Diamond Dealers.
Brochure download - Mitsubishi Electric single split systems -
Our range of Mitsubishi services includes:
Split system air conditioner installation
Split system air conditioner repairs
Split system air conditioning servicing
Split system air conditioning maintenance
Fallon Solutions Mitsubishi split systems
If you would like to find out more about how Fallon Solutions can get your Mitsubishi split system air conditioning installed and working sooner, give our service department a call on 1300 054 488 or complete our Air Conditioner Enquiry to discuss your requirements.
We offer a range of single split system units in our product range:
AIR CONDITIONING FAQ