Air Conditioning North Lakes 4509
Air conditioner installation and repair service North Lakes
Fallon Solutions offer complete, professional air conditioning services throughout North Lakes in Moreton Bay on Brisbane's Northside. Our team of experienced air conditioner technicians can take care of all your home or commercial air conditioning requirements, from a single split system to a full ducted air conditioning unit.
Our company is an Authorised Daikin Dealers and a Mitsubishi Electric Diamond Dealers , however, our services cover all the leading brands of air conditioners.
Air Conditioning North Lakes Enquiry
Air conditioning installation services
Choosing the right air conditioner for your home or business is crucial in creating the most energy efficient climate control system. Installing a unit which is too small will mean it needs to constantly work harder to keep the space cool or warm. The flip side of that is a system which is too big will create an unnecessary increase in the initial purchase cost and use avoidable excess power to operating.
The size of the room or building you wish to cool or heat is a major consideration when deciding on an air conditioner. However, other factors such as insulation, number and size of windows, ceiling height and building shade all need to be thought through to ensure you get the perfect, most energy efficient air conditioning system.
For expert air conditioning installation advice and specialist service customised specifically for your property and your climate control requirements speak to our team today.
Air conditioning repairs
Air con breakdowns often hit during times you could really do with a blast of cool air like in the middle of a hot summers day or a steamy January night when North Lakes is sweltering.
Keeping an eye out for the warning signs of a potential fault can help catch problems before they lead to a total shutdown. Warning signs can include:
Air con making more noise than usual
Water coming from areas it previously didn't (for example the indoor unit)
The unit struggling to maintain the set temperature.
Frequent fuse or safety switch tripping
Regular maintenance and servicing helps to prevent issues, as well as addressing all repairs when you notice a problem developing.
Our experienced air con technicians provide comprehensive air conditioning repairs for all styles of systems in North Lakes and throughout the north Brisbane area.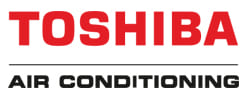 Air con service
Our supply, installation, repair and maintenance services cover all the major brands including:
Daikin
Mitsubishi Electric
If the brand you are looking for is not listed here contact our friendly service team on 1300 054 488 , we are sure to be able to help.
Your local air conditioning specialists North Lakes
For the very best in air conditioning installation, repairs and servicing across North Lakes contact our team on 1300 054 488 or fill in an air conditioning booking form today.
Why use Fallon Solutions?
We are Authorised Dealers for both Daikin and Mitsubishi Electric Air Conditioning.
We will give you an upfront price ; so you'll know exactly what it's going to cost you before we start.
Fallon Solutions has been around for over 60 years and have built a reputation you can trust.
We offer a Limited Lifetime Labour Warranty .
We're your One Call Trade Specialists , meaning we can help you with all your trade needs.
We guarantee to be on time .