Electrical Appliance Repairs
Looking for top quality appliance repair services?
IMPORTANT: We do not repair fridges.
Our team of experienced appliance repair technicians can carry out repairs to your broken, faulty, or damaged appliances throughout Brisbane, Logan, Ipswich, Redland Bay, and the Gold Coast. We can also repair ovens, cooktops ad stoves on the Sunshine Coast. Our services cover a huge range of electrical appliance brands and models, from washing machines to electric ovens.
Appliance Repairs Enquiry
Dishwasher repair? Washing machine repairs? We can help
Our electrical appliance repairs team carry hundreds of commonly replaced parts in their service vehicles. This is to ensure that in as many cases as possible, your electrical appliance repairs can be carried out on the first visit providing our customers with prompt, efficient repairs.
What if you don't have the spare part required to fix my appliance? Can you order in spare parts for the appliance repairs?
Yes, some cases we may not have the specialist part required and our team will order it in specifically for your appliance. Prior to ordering in parts, we'll always provide you with a repair quote so you have all the information you need to decide if you want to go ahead with the repairs.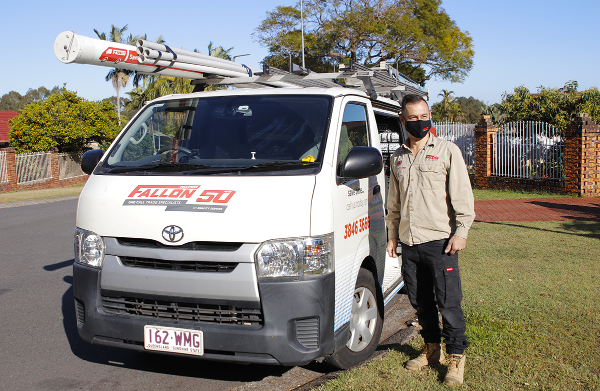 What types of appliance repairs can we carry out?
We can help with the following types of appliance repairs:
Clothes dryers
Dryers
Hand dryer replacements
Combination washer/dryer repairs and installations
Unfortunately, we do not supply or sell individual parts for appliances other than those used during our repair services.
We repair a huge range of appliance brands
We service and repair the following leading appliance brands:
Plus:
Admiral
Bendix
Belling
Daewood
Dishlex (except dish drawers)
Emilia
Euromaid
Eurotech
Fisher and Paykel (except dish drawers)
GE
Unfortunately, we can't help with Miele appliances. Contact your Miele Service Centre for repairs.

Please, see list below of other brands and appliances we don't service.
Brands and appliances we don't service
Unfortunately, we can't help with repairs of gas appliances, microwaves, small appliances, refrigerators, and induction ovens or appliances from these brands:
Miele
AEG
ASKO
Gaggenau
Thor
Neff
Liebherr
Daikin (we do repair their air conditioners)
Fujitsu (we do repair their air conditioners)
La Germania
Everdue
APPLIANCE REPAIRS FAQ