ILVE Oven Repairs
Need ILVE electric oven repairs in Brisbane?
Is your Ilve electric oven not working? Our oven technicians can repair all Ilve oven problems - from a broken oven door to a faulty heating element, a broken thermostat to a faulty light switch. Our vans are fully stocked with a range of commonly used, genuine and quality spare parts for Ilve ovens to ensure our appliance repair technicians can resolve your oven problems as soon as possible.
We offer upfront pricing for all our repairs so you know what you're up for, no surprises or hidden charges. Plus all our workmanship is 100% guaranteed, so you can have peace of mind knowing you're dealing with a well established, reputable company. Contact Fallon Solutions for complete Ilve oven repairs, we will get you grilling and baking again soon.
ILVE OVEN REPAIR ENQUIRY
Common Problems with Ilve Electric Ovens
The oven doesn't turn on - Check if your oven is plugged in if it is turned on check the switchboard to see if the circuit breaker or safety switch has tripped.
Oven won't heat up at all - This can occur due to a broken heating element. If the element doesn't glow red even though it has been turned on, the heating element might be damaged.
Food remains undercooked - If the temperature sensor in the oven doesn't reach the desired temperature, the food may take longer to cook and remain undercooked. This problem usually occurs due to a damaged temperature sensor.
Oven light doesn't work - It could be due to a faulty light bulb or switch, wires or the electronic control system.
Oven door doesn't close - broken or damaged door hinges
Noisy fan
The timer doesn't work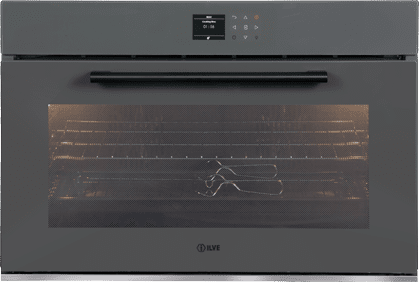 Ilve electric oven repairs service areas
Fallon Solutions can help you with Ilve electric oven repairs in the following areas:
Why choose Fallon Solutions for your Ilve oven repairs?
We have been servicing the residents of South East Queensland for over 60 years and have built a reputation for excellent customer service.
We are your One Call Trade Specialists - from air conditioning to security services, gas fitting to solar, our experts can help you with anything.
We price by the JOB, not by the hour - NO hidden costs or surprises.
Our workmanship is 100% guaranteed so you can have complete peace of mind knowing you got the best service.
Our appliance repair technicians are highly qualified and trained in the latest techniques to repair electric ovens. From a simple issue of a broken door to fixing a complicated electrical problem, our technicians are prepared to handle all sorts of problems.
Your trusted Ilve oven repair technicians Brisbane
Our appliance repair technicians can help you with your ILVE electric oven. Call us on 1300 054 488 or complete our ILVE oven repair service request form.
APPLIANCE REPAIRS FAQ