Are you looking for a local carpenter to install a Pet Door?
At Fallon Solutions we understand that your pets are not just animals; they are cherished members of your family bringing joy and love to your household. When you have a pet there is no doubt their presence can improve your physical and emotional well-being bringing a sense of purpose into your life. Therefore as pet owners, we want to enhance the lives of our pets ensuring their comfort, safety, and well-being, one way to do this is to have a pet door installed. Our team is ready to provide your beloved pets with the key to the great outdoors while ensuring their safety and your peace of mind. Don't wait any longer to provide your furry friends with the freedom they deserve.
Book a Pet Door Installation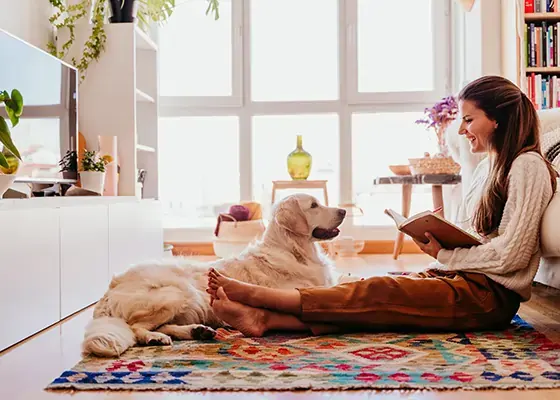 Advantages of having a pet door installed
Before installing a pet door, it's essential to consider factors such as the size of your pet, the type of door or wall you want to install it in, and any security concerns. With proper planning and installation, a pet door can greatly improve the quality of life for both you and your four-legged companions.
More Freedom for Your Pet: Our cat and doggy doors offer your pets the freedom to come and go as they please, reducing their dependence on you for access to the outdoors. Say goodbye to the constant door duty and give your pets the independence they crave.
Convenience: A pet door allows your pets to come and go as they please, eliminating the need for you to constantly open and close doors to let them in or out. This convenience is especially valuable if you have a busy schedule.
Pet Independence: Pet doors give your pets the freedom to access the outdoors whenever they want. They can enjoy fresh air, play, and explore the yard without waiting for you to let them out.
Reduced Boredom: Pets that have access to the outdoors through a pet door are less likely to become bored or anxious. They can engage in physical and mental activities outside, reducing the risk of destructive behavior indoors.
Improved Health: Regular outdoor access can contribute to better physical health for your pets. They can get exercise, soak up sunlight, and relieve themselves more frequently, which is essential for their well-being.
Better Mental Stimulation: Outdoor exploration provides mental stimulation for pets. They can experience new scents, sights, and sounds, which can be enriching and reduce boredom.
Less Stress: Pets may become stressed or anxious when they are confined indoors for extended periods. A pet door can alleviate this stress by allowing them to move freely between indoor and outdoor spaces.
Healthier Bladder and Bowel Habits: With a pet door, your pets have the freedom to relieve themselves when needed, which can lead to healthier bladder and bowel habits. This is especially important for puppies, senior pets, and those with medical conditions.
Energy Savings: Pet doors can help conserve energy by minimising the need to open and close doors frequently. This can result in lower heating and cooling costs.
Flexibility for Owners: A pet door provides flexibility for pet owners who may not always be at home to attend to their pets' needs. You can leave for work or errands without worrying about your pet being stuck indoors.
Security: Some pet doors come with locking mechanisms or features that only allow your pets to enter or exit. This can enhance security by preventing unwanted animals or intruders from entering your home.
Reduced Scratches and Damage: Pets eager to go outside can sometimes scratch or damage doors or screens. A pet door can reduce wear and tear on these surfaces.
Peace of Mind: Knowing that your pets can access the outdoors safely can give you peace of mind, especially during extreme weather conditions. They can seek shelter or return indoors as needed.
Enhanced Bond: Allowing your pets the freedom to come and go can strengthen the bond between you and your pets, as they appreciate the trust and freedom you provide.
When you choose Fallon Solutions for your carpentry needs we guarantee:
Safety First: We prioritise the safety and security of your pets. Our pet doors are designed with high-quality materials and locking mechanisms to keep unwanted critters out while allowing your pets easy access.
Tailored Installations: No two homes are the same, and neither are our installations. We provide various types of pet door installations, custom-fitted to your home's unique requirements. Whether you have a small cat or a large dog, we have the perfect solution for you.
Quality Workmanship: Our team of experienced carpenters takes pride in delivering high-quality workmanship. We ensure that the pet doors we install seamlessly blend with your home's aesthetics while functioning flawlessly.
Convenience: With a pet door from Fallon Solutions you'll enjoy the convenience of not having to be on call to let your pets in or out. Your pets can enjoy the outdoors whenever they please, making both your lives easier.
Stress-Free Installation: We understand that having work done in your home can be stressful. Our team of professional carpenters strives to make the installation process as hassle-free as possible. We work efficiently and cleanly, leaving your home just as we found it, but with a brand new pet door.
Fallon Solutions offers a range of pet door options to suit your needs:
Standard Pet Doors: These are the classic pet doors, perfect for cats and small to medium-sized dogs.
Electronic Pet Doors: These advanced doors use sensors to allow access only to your pets, keeping other animals out.
Wall-Mounted Pet Doors: Ideal for homes without suitable doors, these are installed directly into an exterior wall.
Custom Solutions: If you have specific requirements or an unconventional space, we can create a custom pet door solution tailored to your needs.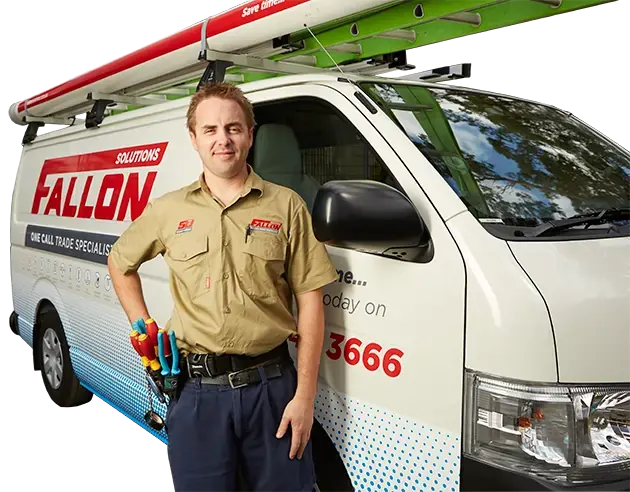 Skilled Carpenter Brisbane and Surrounding Suburbs
Fallon carpenters offer versatility, hands-on experience, and excellent carpentry skills to accommodate your carpentry needs and budget. For custom-made pet doors, phone 1300 762 260 to speak to one of our team. No job is too large or small for Fallon Solutions
Our carpentry team covers all suburbs in the north side of Brisbane as well as the Brisbane southside, Caboolture to Ipswich, Bayside to Beenleigh, and all areas in between.