Ceiling Fans
Installation, supply & repairs of ceiling fans
Fallon Solutions experienced electricians offer the supply and installation of a range of top quality ceiling fans throughout Brisbane, Gold Coast, Sunshine Coast, Logan, and Ipswich areas. Our experienced electrical team will ensure you get the perfect fan for your home or business.
Selecting the right ceiling fan isn't just about choosing the right color and style. There are some key elements that you must carefully consider in your decision in order to get the maximum energy efficiency and usage from your fan. Choosing the perfect fan for your room can reduce the rooms temperate by 2-8 degrees, providing cooling without the big cost.
Ceiling Fans Enquiry
The amazing benefits of ceiling fans
In summer
Ceiling fans create a cool breeze inside or outside your home throughout the hot Queensland summers. The air circulation from a fan can make the room or space feel around four or five degrees cooler.
Using a fan in combination with your air conditioner is also a great way to maximise cooling whilst reducing energy use throughout your home. The ceiling fan helps to recirculate the cool air produced by the air conditioning system decreasing the required thermostat setting and cutting back the power consumption of your aircon.
Using the ceiling fan in winter
Your ceiling fan can also help redistribute the heated air throughout the room during winter. This can lower heating costs.
Energy efficient cooling
The average ceiling fan cost, on average, from 13 cents per hour to run. Ceiling fans will save you money all year round in cooling and heating energy bills. They are commonly used in new buildings to achieve the 6 Star energy rating required by the government.
Some of our popular ceiling fan range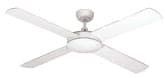 Fan - Airfusion Optima - White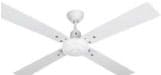 Fan - Airfusion Quest - White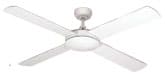 Fan - Concept - White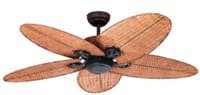 Fan - Fijian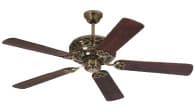 Fan - Grenada - Antique Brass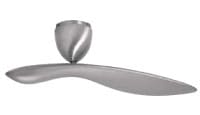 Fan - Sycamore - Brushed Aluminium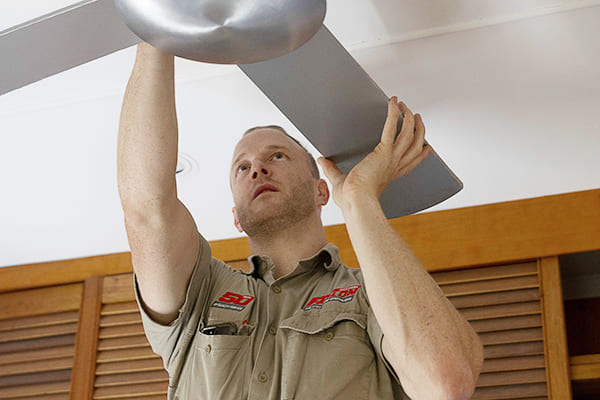 Ceiling fan installation couldn't be easier
Fallon Solutions electricians can take care of the ceiling fan installation and repair of all styles of fan. We also supply a range of premium quality ceiling fans. With over huge team of tradespeople available every day, you can be sure of receiving fast and professional service every time.
What makes a Hunter Pacific ceiling fan a great choice for outdoor areas?
Choosing a ceiling fan can be tricky, as there are lots of different brands and models to choose from. Our electrician Morris explains to homeowner Mick why a Hunter Pacific ceiling fan is a great choice to install in an outdoor space.
Which fan is right for you?
Not sure which ceiling fan is right for your room? Find out with our handy guide - How to choose a ceiling fan
Plus -
Contact Fallon Solutions on 1300 054 488 or complete our service request form today.
ELECTRICAL FAQ