LED Lighting Brisbane
Energy efficient lighting solutions
LED lighting (light-emitting diode) is one of the most energy-efficient lighting options you can choose for your home and business. It is also a very versatile form of lighting with a huge range of applications including the ability to be used singularly in small area's or as a group in larger spaces.
LED Lighting Enquiry
Long lasting LED bulbs
LED lights have a projected life of 35 000 to 50 000 hours compared to traditional incandescent bulbs which typically last only 750 to 2000 hours. Most good quality LED bulbs will provide light for up to 25 times longer than the old style bulbs.
This increased useful life means LED bulbs present value for money as well as reduced maintenance requirements. LED lights don't burn out like other bulbs but slowly fade, reducing their light output over time.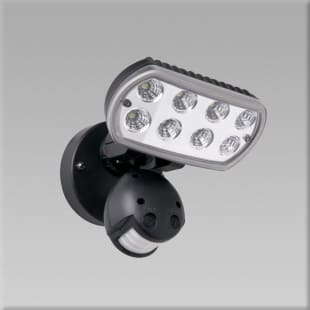 LED energy saving advantage
Standard light bulbs lose a lot of energy as heat. LED light bulbs produce more light and less heat in comparison to other bulbs resulting in more light for less power. With electricity prices set to rise even further in the near future, switching to LED lighting will significantly benefit your energy bill every quarter.
Huge LED product range
LED lighting products come in all shapes and sizes here are three popular styles:
LED strip lighting
This type of lighting can be used for many purposes including navigation on steps, hallways and outdoor decks. LED strip lighting is usually coated with a waterproofing substance which enables it to be used in wet areas such as bathrooms, kitchens and laundries. The small size of LED strip lighting means it is ideal for under bench lighting in your kitchen or lighting the inside of otherwise dark cupboards.
LED Downlights
Replacing your halogen lights with LED equivalent downlights could save up to 90% on your energy costs for the light fitting. Without the heating and fire dangers associated with halogen bulbs, LED bulbs can be used safely in ceilings (following correct installation guidelines with reference to insulation).
LED downlights provide directional light so are ideal in area's where sections of light are required such as a lounge room or media room.
LED Globes
LED Globes are used as a replacement for traditional incandescent or CFLs (Compact Fluorescent Lamps) and can fit into light fittings with standard bayonet cap or Edison screw fixtures. These bulbs provide ongoing savings on operation costs, maintenance, and replacement costs.
LED downlights - more than just a money saver
Why you should consider swapping over your halogen downlights to LED. Joel will answer a few questions on the benefits of LED lighting.
Complete LED Lighting Solutions
Fallon Solutions accredited master electricians can advise on and install all your LED lighting needs we can assist with:
Home lighting - including kitchen and bathroom
Downlights
Spotlights
Strip lights
Floodlights
Track lighting
Wall and ceiling lights
Emergency lighting
Call today on 1300 054 488 or complete our booking request form and one of our team will contact you soon to arrange a booking.
ELECTRICAL FAQ