Pool Electrical Services
Pool lighting & electrical installation and repair
Fallon Solutions experienced electricians offer comprehensive pool electrical services throughout Brisbane, the Gold Coast, the Sunshine Coast, and Ipswich. Our team can take care of all electrical aspects of the installation, repair and maintenance of your residential and commercial pool including pumps, lighting, and connection to off-peak tariffs.
Create a beautiful and safe pool or spa area at your home or residential complex with the help of the Fallon Solutions electrical team.
Specialist pool installation electrician
It is essential to involve a licenced electrical contractor during the planning stages of your pool or spa installation to ensure that all aspects of the electrical system and its safety are considered to avoid costly delays later on in the project. The AS/NZS3000 wiring rules have clear cut guidelines around the installations of electrical systems for and within reach of pools that need to be adhered to.
Our electrical contractors can provide expert advice and services to ensure your pool or spa is installed safely and to the relevant council and Australian standards. Special considerations are needed to ensure all electrical equipment, wiring, and workmanship adheres to the requirements for 'pool zones'.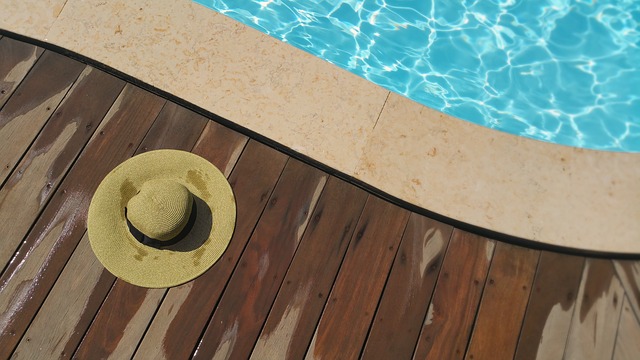 Swimming pool electrical services
Our team offer a wide range of electrical services for swimming pools and spas in homes, residential buildings, hotels and public facilities including:
Electric pool heater requirements - heat pump or solar
Pool lighting installation & repairs - LED pool lights, pool surrounds or deck lighting
Power supply for the pool pump, filter or chlorination system
Weatherproof and water restricting power outlets and switches
Bonding requirements for installations*
Switchboard or meter box requirements
Extra power points
Safety switch installation for relevant circuits
If the electrical service you are looking for is not listed here contact our team at 1300 054 488 , we are sure to be able to help.
*Electrical bonding ensures the safety of users in an environment where electrical equipment is used in close proximity to water.
Pool plumbing services
Fallon Solutions trade team can also provide pool plumbing services for pool filtration, pump systems and heating systems. Find out more here - Pool Plumbing

Your local pool electrical specialists
For the very best in pool electrical services throughout Brisbane, Gold Coast, Sunshine Coast, and South East Queensland contact Fallon Solutions at 1300 054 488 or complete our quick online pool electrician booking request form today.
ELECTRICAL FAQ