Switchboard Inspection Offer
$99* Switchboard Safety Check
Do you live in an older home? Does your safety switch keep tripping? Or have you recently upgraded or added electrical devices in your home?

Better to be safe than sorry. Get your switchboard checked for $99*.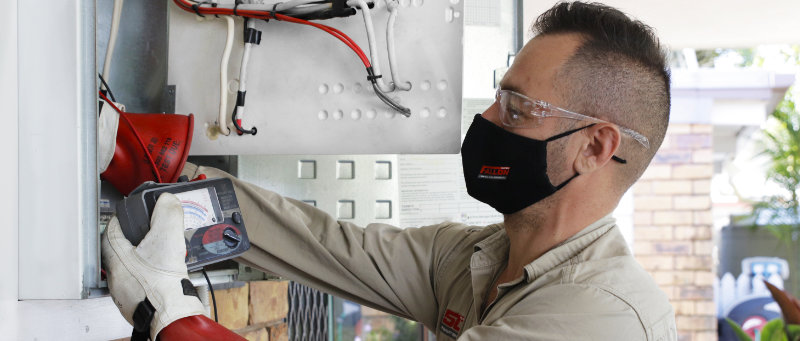 Our $99* Switchboard Inspection includes:
Testing of safety switches in switchboard and at selected powerpoints.
Re-tensioning and checking of all connections within the switchboard.
Silicone sealing of any holes to reduce vermin and moisture ingress.
Clean any debris from the switchboard.
Check condition of protective devices and re-label as required.
Check circuit protective devices are sized correctly for the connected circuit, including the incoming mains cable.
Visual inspection of main earthing electrode and water pipe bond.
Check for compliance to current Australian standards.
Condition report and recommendations.
more.....
Book a $99* Switchboard Safety Inspection
Our $99 Switchboard Safety Check Terms and Conditions
Offer must be mentioned on the booking and presented to the Electrician at the time of purchase.
This is a domestic offer only and not applicable with any other offer.
This offer applies during normal business hours only, with the homeowner present.
ELECTRICAL FAQ