Gas Bayonet Installations
Natural gas connections for BBQ's, heaters and more
Having a gas bayonet connection installed means that you can easily plug in a heater or barbecue, and just as easily unplug it. This means that you can power your barbecue off the reticulated natural gas supply. No more running out of gas half way though cooking or sitting under the warmth of a gas heater in winter.
Bayonet Installation Enquiry
Free standing gas appliances
Most areas are luckily enough to have reticulated gas supply. This means that if you live in those areas you are able to take full advantage of the benefits that are associated with having a natural gas supply.
Recently there has been a the growth in bayonet installations for free standing gas appliances. The Fallon Solutions team are qualified to carry out these different types of gas supply installations such as:
barbecues
gas heaters
free standing gas ovens
frestanding stoves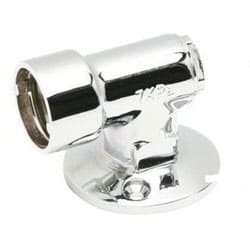 Fallon Solutions gas fitters
Fallon Solutions have qualified gas fitters that can carry out home gas installation. We are a local company who has been servicing the area with gas installations, repair and service for over 60 years. If you are looking for gas bayonet fittings, gas repairs or gas bayonet connections we have a qualified team of gas fitters that can assist.
There are a number of different bayonet fittings so check with our gas fitter to make sure that you get the right one to fit on your appliance. Remember all work to your gas equipment must be carried out by a licensed qualified gas fitter.
If you want to experience the benefits of modern gas appliances contact Fallon Solutions on 1300 054 488 or complete our online booking request today.
GAS FITTER FAQ