Don't make these 6 common mistakes when installing solar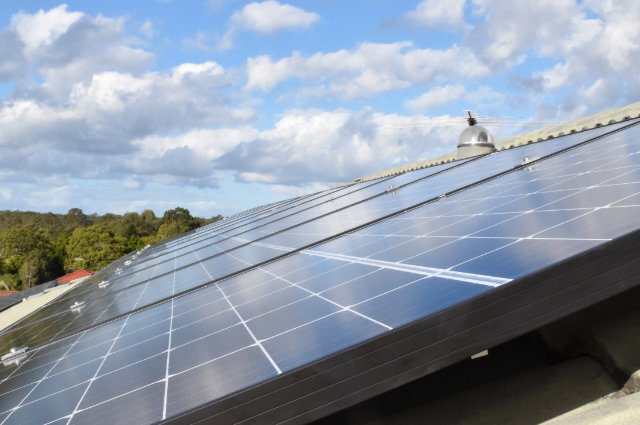 Published: August 06, 2021 Last Updated: August 16, 2021
For as long as solar power has been available to Australian homes there have been reports of homeowners getting stuck with poorly installed or faulty solar systems and dodgy installers who fail to rectify deficient workmanship.
A recent article by ABC News highlighted the problems some consumers were still having, decades after the solar boom started, with unreliable solar installers. The feature spoke to one very frustrated couple who were struggling with a solar system that was not generating power at all. Unfortunately, according to the article, this was not an isolated case with many more homeowners still reporting issues. The good news seems to be that the ball is rolling towards better protection for homeowners as calls for more regulation and higher solar installation standards are heard from the ACCC, State Ombudsman's, and the Federal Energy Minister Angus Taylor.
You can read the full article here - abc.net.au
In the meantime, it's essential for anyone wanting to install a solar power system at their home or commercial property to avoid becoming one of the frustrated few that fall victim to the less scrupulous solar companies.
Thankfully, future solar customers can learn from the common mistakes that those who have been caught before have unwittingly made.
Mistake #1 - Not looking for a reputable local solar company
Finding a reputable solar company can be easier said than done. How do you know if a company is reputable? Even dodgy companies have access to sleek advertising campaigns, so judging a solar company from its public presence alone is not always reliable.
However, thanks to the many online review sites it is fairly easy to get an overall idea of what previous customers thought of each company's solar services and products.
Don't just look for good reviews, also note how the company responds to less than 5-star responses. Are they following up in an effort to rectify any problems? Is the company responding to reviews at all, good or bad?
Mistake #2 - Not selecting an experienced solar installer
To become a solar installer a licenced electrician needs to successfully complete a short training course. The difference in the level of expertise that customers could expect from a tradesperson who has recently completed this training to one who has years of experience in all aspects of solar installation is vast.
If the company and their solar electricians have been installing solar PV systems for many years there could be a reasonable expectation that they will be around to provide you with after-sales support if anything goes wrong. This is an issue which many homeowners have faced where they have had a solar system installed only to find out the installer has gone out of business and can no longer offer support or honour the product or service warranties.
Mistake #3 - Cheap inferior solar components
A solar power system is only as good as its individual components. Every part of the system, from the solar panels and the mounting system to the solar inverter and the battery, needs to work seamlessly together to provide your home with a reliable supply of green energy. If even one component is low quality, faulty, or breaks down prematurely, it affects the efficiency of the whole system.
Unfortunately, it's one thing for us to say "choose top quality solar components" but at first look, a good solar panel looks quite similar to an inferior one. So how do you know the difference? If your installer is recommending a brand or product surely it's good? Not necessarily.
One way to find out if a component is of good quality is to have a search online to see if other solar companies are using the brand or product. Many of the proven leading brands are used quite widely throughout the Australian solar market now. You may see names like Phono Solar for solar panels and Sungrow or Fronius for solar inverters used repeatedly by different companies. These brands have been installed in Australian solar PV systems for many years which has provided industry experts with results on their long term effectiveness and reliabilty.
Another method that can help ensure you've got a quality product is to look at the item warranty. Check that the product has a decent warranty and that the manufacturing company has been around long enough to support that warranty. There's no point investing in a solar product that has a 10 or 20 year warranty if the company itself has only been around for 5 years.
Price can also be another indicator of quality. The old saying 'you get what you pay for' is certainly true of the solar industry. If the quoted price from an installer is significantly lower than a competitor quote, chances are they're cutting corners somewhere, possibly on sub-standard components.
The CEC maintain a list of solar components that meet the minimum Australian standards for use in solar PV systems which can be a great quick reference and starting point - cleanenergycouncil.org.au. Please note this list is not an assurance that all these products are of a high quailty, just that they are approved for use in Australia and meet the minimum standards.
Mistake #4 - Not using a CEC accredited solar installer
A solar installer who is CEC accredited must complete specific best practice solar training and carry out ongoing professional development. One of the advantages of using a CEC accredited installer is the CEC can take appropriate action to ensure standards are upheld for work carried out by accredited installers. This provides a system through which to rectify any issues that are found.
The Clean Energy Council (CEC) continually works to increase the standards of the solar industry across Australia.
Another reason to ensure your installer is accredited is that to be eligible for government rebates like Small Scale Technology Certificates STCs your solar system must be designed and installed by an accredited CEC solar installer.
Mistake #5 - Not finding out about the warranty terms
Having a clear understanding of what is covered (or not) under individual product or whole system warranties ensures if anything goes wrong down the track you know where to get help.
It's important to note that any company that doesn't offer a warranty on the solar system installation and their workmanship should be given a wide berth.
Mistake #6 - Not getting a detailed solar quote
If your installer has verbally promised a certain product or service but it's not covered in the written quote you don't really have a leg to stand on if it's not included in the completed solar system.
Some solar companies have clauses in their contracts that allow them to swap equipment or solar components for alternatives that are similar (and often cheaper). This is why it is essential to make sure you thoroughly read and understand the solar quote and it's provisions before you accept it.
A detailed solar quote is essential to ensuring you get what you think you are paying for. Make sure the quote includes:
The proposed system design
The expected power generation of the system
The warranty terms
An itemised list of all components/products
A clear installation schedule
Help is available if you've been left with a faulty solar system
If you have been caught out by a solar installer who is not following up on the problems you are having with your system don't hesitate to get help from a reputable solar company rather than giving up on solar altogether. The long term benefits of a well functioning solar power system far outweigh any short term dramas you may be having.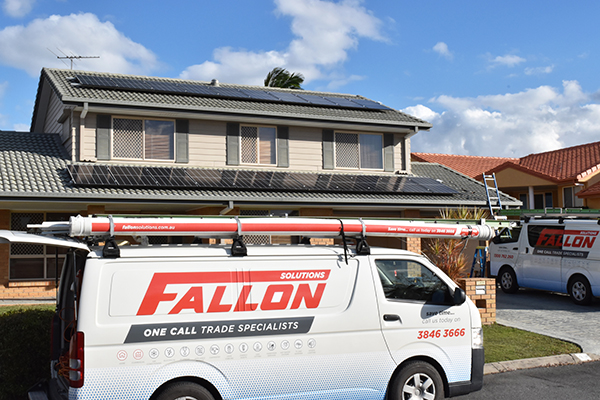 Fallon Solutions team of CEC accredited solar installers can provide you with solar repairs and component replacements, as well as comprehensive Solar Performance & Safety Inspections to ensure your system is working as efficiently as possible.
Do you need assistance with a faulty solar power system? Maybe you'd like to get started on installing solar at your home in South East Queensland? Fallon Solutions solar team can help, call today 1300 762 260.