AC checklist for homeowners - Is your air conditioner all set for winter?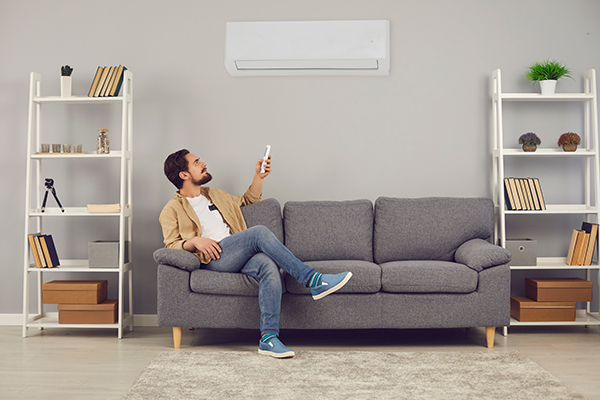 Published: May 17, 2021 Last Updated: May 21, 2021
There seems to be a popular misconception that air conditioners are expensive to run, that switching the air conditioner on during those chilly winter evenings is a luxurious treat. Homeowners who use conventional heaters to warm up their homes are often unaware that the cost to run a conventional heater can be as much as two-thirds more expensive than using a reverse cycle air conditioning system. In reality using your air conditioner to heat your home is one of the most energy efficient methods providing your system is running as efficiently as it can, which means making sure it's well maintained throughout the seasons.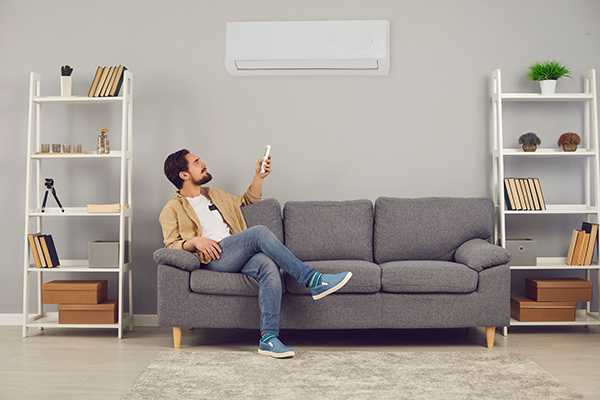 How to ensure your air conditioner is all set to spread warmth and comfort in your home throughout the colder months
Does your air conditioning system come with a heating function?
These days, most modern air conditioners are reverse cycle systems. To check if your system can do both – cool and heat – simply look for the sun symbol (which stands for heat mode) on the remote control.
Does the heating mode work properly?
Activate the heat mode. If you notice warm air coming out of your air conditioner, you're all set. If the air is still cold, even though you increased the temperature setting, it's a bad sign but nothing to stress about. A qualified air conditioning technician will be able to diagnose the fault and fix the issue.
How old is your air conditioning unit?
Older air conditioners are often less energy efficient and therefore more expensive to run than newer models. Plus, they often have less features and you could be missing out on convenient benefits such as smartphone control, whisper mode and more.
Is your air conditioner due for maintenance?
To ensure your unit will be running smoothly during the winter and spare you any inconveniences or repair cost in the future, it's recommended to have it checked for preventative maintenance by a professional once a year.
Does your indoor (or outdoor) unit make strange noises?
This indicates that a part or connection is faulty which often results in high power bills, as the air conditioner has to work harder to heat the room.
Are the filters in a good condition?
If the AC filters are clogged by dust, skin particles or bacteria, the air conditioner uses more energy to push the air through the system, which again can increase your power bills and release impurities into the air and throughout your home. The solution to this is to have your air conditioning filters cleaned regularly.
When was the last time you had your air conditioner professionally cleaned?
Cleaning the filters is a good start but it's not enough. Oftentimes bacteria accumulate behind the AC fins and aren't always visible from the outside. They create the perfect breeding ground for mould which can have negative health effects on your family. Ensure that your air conditioner is free of mould and any bacteria by having it cleaned.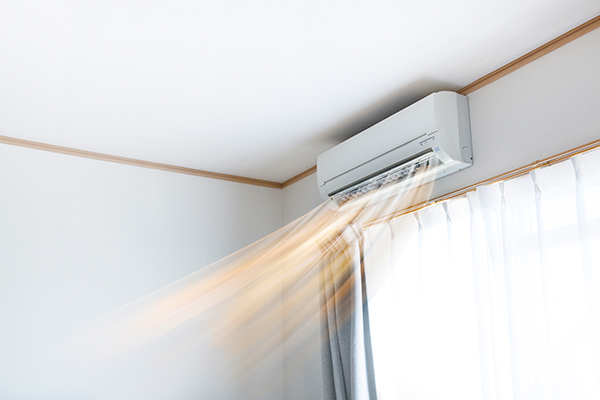 How much power does your AC draw?
If you're relying on your air conditioner to heat your home this winter, you want to make sure it's energy efficient, so you don't experience bill shock. Most modern air conditioners come with special energy saving features such as the intelligent eye of the Daikin ALIRA air conditioning unit. So if your system has seen better days, why not upgrade?
Will you require additional air conditioning units?
When the temperature drops, an air conditioner in the lounge room usually isn't enough to warm up the whole home. Now is a good time to upgrade your home's air conditioning, because if you buy and install your eligible Mitsubishi Electric AC with Fallon Solutions during their Gift Card promotion period, we will match the Gift Card value!
Explore other options to keep cosy during winter
There are plenty of easy ways to warm up your home, find out more about heating options for your bathroom here - Bathroom Game Changers For Winter.
For more ways to get your home ready for winter, take a look at this post - 10 questions to ask yourself in order to get your home winter ready.