How a showerhead can improve your skin and your mood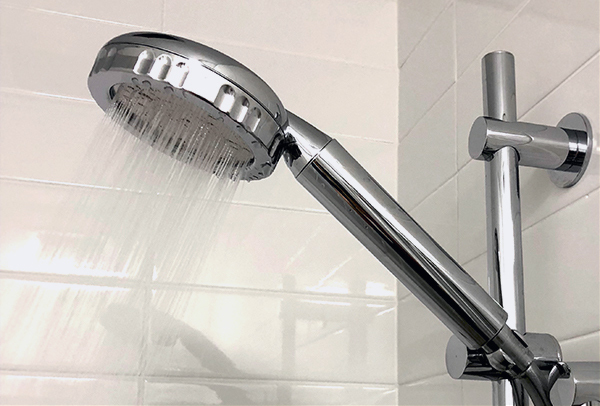 Published: February 12, 2018 Last Updated: March 04, 2022
We all know that drinking plenty of water is key for good health including keeping our skin and hair hydrated. But another part of your daily routine could greatly improve your hair, skin and even your mood.
Having an aromatherapy shower can promote collagen growth, boost your mood and help you relax.*
The AromaSense shower head's pharmaceutical grade Vitamin C filter eliminates 99.9% of chlorine, bacteria and odour from water and promotes smooth, radiant skin and hair. The filter contains 90% vitamin C equivalent to 3000 lemons, and 10% natural essential oils. Their aroma can also boost your mood and help relieve stress in the mind and body.
The ceramic balls in the showerhead also generate negative ions, naturally found around waterfalls, which help remove toxins such as mould spores, germs and other allergens.
The showerhead also has a 3-star water rating, saving up to 36,000 Litres per year. The filters are long lasting with up to 6000 Litres per filter.
*Information in this article has been sourced from https://www.aromasenseusa.com/ and http://www.quoss.com.au/qstore/ Quoss Australia. Please refer to the links for more detail.
If you would like more information on AromaSense showerheads, give us a call! 1300 712 028