5 Bathroom game changers for winter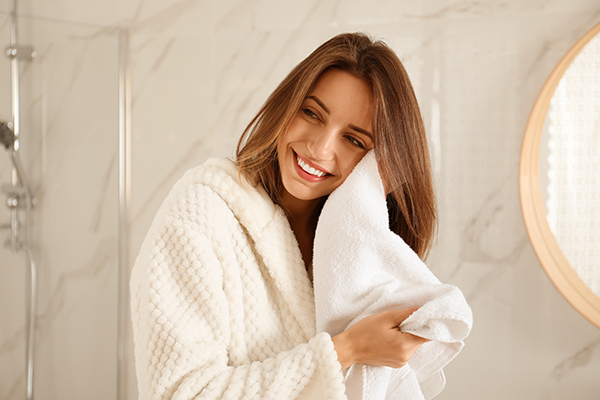 Published: April 16, 2021 Last Created: April 20, 2021
Summer is well and truly over and Queenslanders have experienced the first taste of autumn in the last couple of weeks.
While the change of the season can be a wonderful new start with fresh opportunities, getting ready in a chilly bathroom in the morning is definitely something no one is looking forward to.
Keep reading to discover 5 easy ways to warm up your bathroom, because winter is coming...
1. The winter must-have for instant warmth
There's nothing worse than getting out of a hot shower and stepping into the cold bathroom. Heat lamps are an amazing bathroom feature that will brighten up the space and spread instant warmth with the flick of a switch. If you are interested in adding a heat lamp to your bathroom, now is a great time, as we're offering a 3-in-1 heat lamp, fan and light installation for only $305.
Find out more here.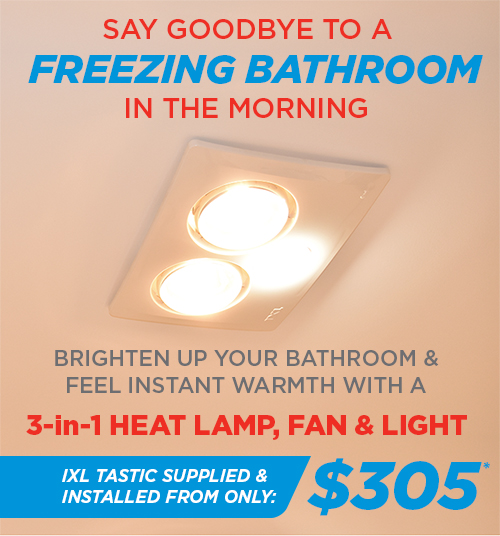 2. Lift the comfort-factor in your bathroom with a heated towel rail
The days of cold and wet towels are over! A heated towel rail is a simple addition to your bathroom that can make a huge difference.
3. Upgrade your shower head for a spa-like experience
Not every homeowner has the required bathroom space available to increase the spa-feeling of their bathroom by adding a bathtub. But there's a cost-effective alternative that will also increase the spa experience of your bathroom! Modern rain shower heads come in different sizes and shapes and are designed to be water efficient while at the same time providing a generous water flow.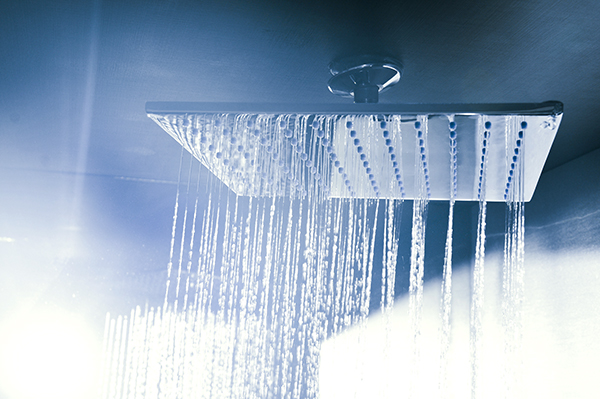 For even more relaxation, consider having an aromatherapy showerhead installed which can promote collagen growth and boost your mood.
4. Add cosiness and style to your bathroom with a bathmat
Lay out a soft bath rug to cover the cold bathroom tiles, so your feet stay nice and warm. A fluffy bathmat doesn't only keep your feet from freezing, it will also prevent you from slipping on the wet floor.
5. Create warm mood lighting with LED downlights
LED downlights are not just a more energy efficient alternative to standard halogen lights, they can also create a certain mood in your home, as they are available in different colour temperatures. Warm white LED lights are a great choice if you're looking to create a warm atmosphere in your bathroom. Place scented candles in a safe spot in your bathroom for an even more relaxing vibe.
Pro tip: If your hot water system hasn't been looked at by a professional plumber in the last years, now is a good time to book in a plumbing inspection to make sure you won't be left without hot water during the colder seasons.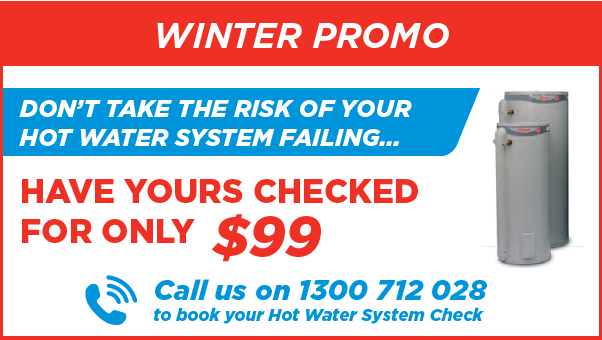 Find out more here.