Christmas Lights Checklist- Stay safe this festive season!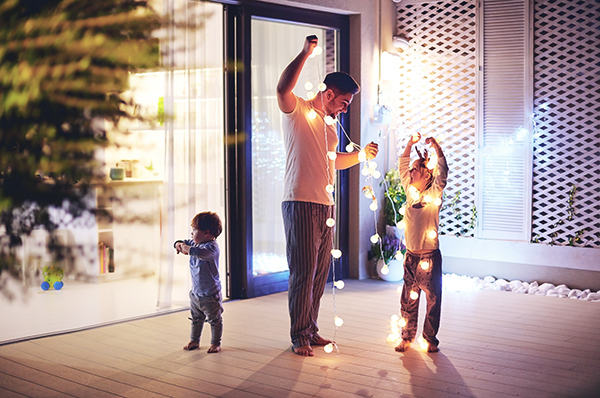 Published: February 11, 2021 Last Updated: February 22, 2021
It's the most wonderful time of the year
2020 is coming to an end and we're in the middle of the festive season with Christmas just around the corner. Many homeowners prepare their home for the holidays by hanging up Christmas lights, but before you get started, please take the time to thoroughly check the lights, so you and your family are protected from potential dangers.
Master Electricians Australia is reminding everyone to double check all Christmas lights before hanging them up
Master Electricians Australia have shared a handy Christmas lights checklist, you can use to tick off every item before decorating your home with beautiful Christmas lights.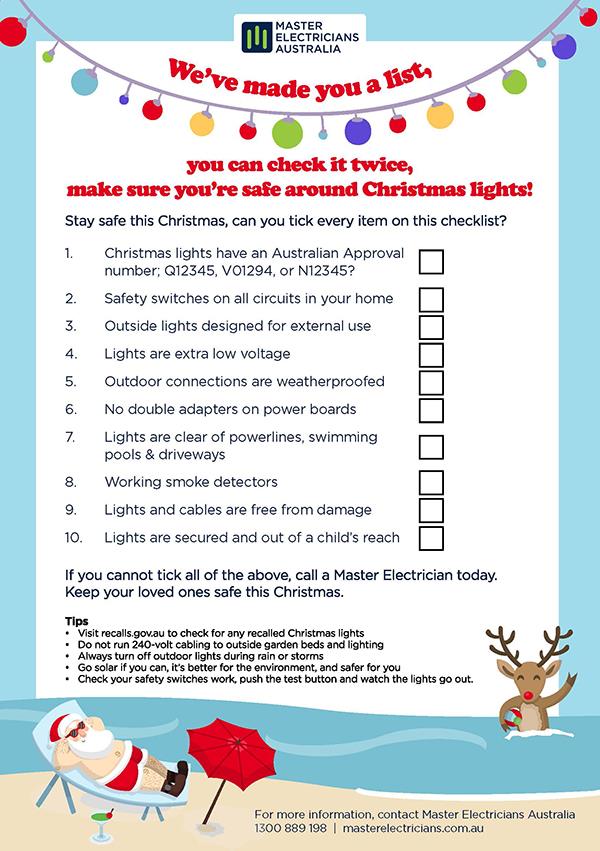 You can download the checklist here - Master Electricians Australia Christmas Safety Checklist
If you have any concerns or electrical issues, feel free to reach out to us on 1300 712 028 and we can arrange for one of our licensed electricians to come out to your home to inspect the issue and provide you with a solution.