Dangers of Backyard Digging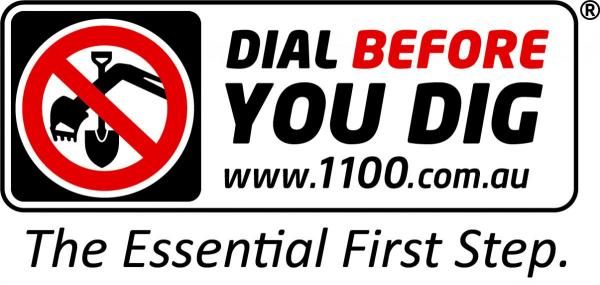 Published: September 05, 2017 Last Updated: March 16, 2022
It's one thing to dig underground and hit water or sewage pipe (it's a bit messy and costly), but hitting electrical cables is outright dangerous! In fact, digging into an electrical cable can cause major injury or even death. It's important to know where underground electrical cables are located if you're planning any backyard digging.
Here's how to work safely with electricity when you're doing any backyard digging.
Beware of Underground Electrical Cables
Dial before you Dig (1100) cable locator:
No matter what the size of your backyard project, before you start digging contact Dial Before You Dig on 1100 or visit 1100.com.au for a FREE enquiry. Dial Before You Dig is a referral service for locating electrical cabling, gas pipes, sewage pipes and drainage that may be underground on your property. You advise them of when and where you'd like to dig and they will have the underground utility provider contact you directly with information on the location of any cables and pipes in your yard.
Digging safely:
When doing any backyard digging, it's important to be aware of the minimum depths and clearances for electrical cables and pipes. Underground cables or pipes could be as low as 500 mm under the surface of your yard. This information is available on the plans you'll receive from the utility provider.
Beware that the utility provider may not provide the exact location, but merely the presence of cabling and pipes.
Please Note: Not all utility providers are members of "Dial Before You Dig" or report the work. Also, previous homeowners may have done some additional cabling or plumbing themselves. Meaning pipes or cables may exist in your yard which is not recorded with the service. Therefore we recommend you also look for hints that may mean buried electrical cables and conduits (eg. conduits leading up from the ground, other buildings, pools, garden lights etc).
Electricity and water don't mix:
If it's been raining or you've been watering your gardens or grass, avoid touching electrical wiring or using electrical tools when standing in water.
Fallon Services can help with all your cable locating for internal and external electrical cabling, drainage solutions and blocked drain prevention.
Please complete an ELECTRICAL SERVICES ENQUIRY or PLUMBING SERVICES ENQUIRY form or talk to one of our friendly staff by simply calling us on 1300 762 260
ALL HOURS ELECTRICIAN AND PLUMBING SERVICES BRISBANE
For more information about Electrical Cabling, Blocked Drains, Stormwater Drainage and Sewer Pipes go to our Electrical Services or Plumbing Services section on our website.