Don't take the risk of your hot water system failing at the worst possible time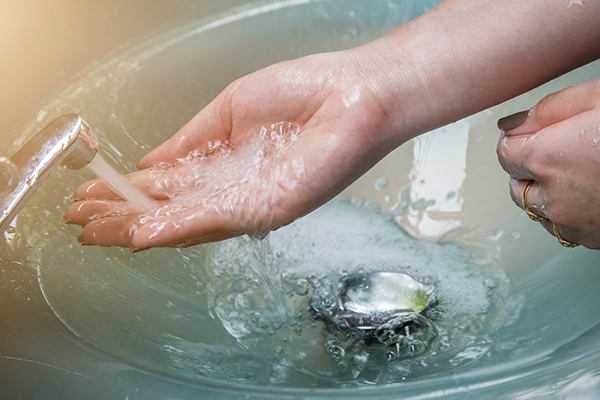 Published: April 16, 2020 Last Updated: March 08, 2022
You might have noticed a change in temperature lately; it's getting colder in the evenings which is a subtle reminder that winter is on the way. While we use hot water throughout the whole year, we rely on it even more during the colder months and now that we are spending more of our time at home.
Imagine not being able to take a hot shower or wash your laundry - what a nightmare! This could become a reality if your hot water system isn't working properly.
Common hot water system issues
The older a hot water system is, the higher are the chances of it breaking down. With time, residue can form and build up in the water tank which can deteriorate the internal lining; this can lead to a leaking tank.
The sacrificial anode is designed to reduce corrosion in the tank but it can wear out after two to five years from installation depending upon water quality. Sediment or sludge builds up in the tank as the anode does its job. Discoloured water is a sign of corrosion in your hot water cylinder coming out of your hot taps.
Another thing to look out for are damaged drain valves. Valves are typically warranted for one to three years, depending on the brand of the valve. If your drain valve fails, the water that's stored in your hot water tank can possibly leak and increase your heating cost or cause substantial water damage to your home.
Pre-winter Hot Water System Check
A leaking hot water tank or no hot water at all is definitely something you don't want to worry about, especially when you're stuck at home 24/7. We are offering a thorough pre-winter hot water system check for only $99, so you can be sure your hot water system is working properly and you won't end up having to take ice-cold showers during the colder months.

*Terms and conditions
Here's what's included in a pre-winter hot water system check
Touchpoints for electric units
Inspection of all valves to ensure they are operating correctly.
Temperature check.
Visual inspection of element box to ensure there is no rust.
Visual inspection of sacrificial anode casing to check for signs of rust.
Touchpoints for gas units
Inspection of all valves to ensure they are operating correctly.
Check burner plates for any signs of rust.
Visual inspection of the electrical components.
Temperature check.
Don't take the risk of your hot water system failing at the worst possible time and be proactive by having it checked by a professional plumber.
Call us today and don't forget to mention this promotion when booking.