Want a new AC unit? You could be eligible for air conditioner rebates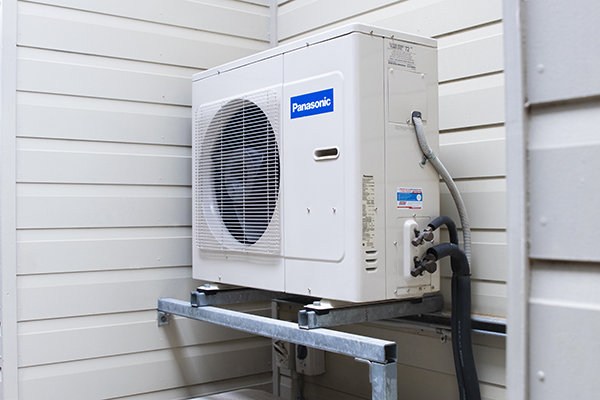 Published: August 20, 2020 Last Updated: March 16, 2022
The Queensland energy retailers Energex and Ergon Energy have got together to offer an air conditioner rebate which could provide your household or business with up to $400 cash back when purchasing and installing or converting to an energy-efficient PeakSmart air conditioner.
What is PeakSmart air conditioning?
The aim of the PeakSmart initiative is to reduce the peak demand on the electricity grid in your local area.
The Queensland mains electricity system often struggles to cope with sweltering hot days when, on top of the usual power consumption, many homes and businesses are running their air conditioner on high to deal with the heat. In more southern areas of the country, this issue occurs during bitterly cold winter days as well as the height of summer.
Because mains electricity is not stored, the system needs to have the capacity to deliver peak levels of power at a moment's notice. To achieve this, the grid system must be built and maintained to manage this load 365 days a year, even though it will probably only be required around 1% of the time (or 40 hours a year). This is what continues to drive electricity prices up.
PeakSmart air conditioners are fitted with a special signal receiver which allows the electricity network to remotely decrease its operation to the equivalent of 'economy mode' for short periods to reduce the electricity demand across the grid area during peak demand spikes.
Take a look at this video which explains how PeakSmart aircons work.
Advantages of installing a PeakSmart air conditioner
Cashback
Lots of it, up to $400.
$400 cashback for air conditioning systems with a cooling capacity of 10kW or more.
$200 for aircon systems of between 4kW and 10kW cooling capacity.
Reduce your electricity use
Reduce your home or business energy use. PeakSmart can lower energy consumption during those scorching days, helping to keep your power bills down through summer.
Decrease peak grid demand
On top of helping yourself, you will also be doing your bit to reduce the peak demand pressure on the local electricity grid. This may not seem so enticing but reducing the need to upgrade the electricity grid system to meet South East Queensland's increasing power demands can keep electricity prices down in the long term.
Lower greenhouse gas emissions
Cutting down on the power consumed by your air conditioner during periods of high demand also means fewer greenhouse gas emissions, protecting the environment and lowering carbon levels.
Which air conditioners can I get a rebate for?
A lot. All the leading brands such as Daikin and Mitsubishi Electric, as well as Fujitsu, Gree, LG and more offer PeakSmart enabled split system and ducted air conditioner options.
What does this mean for you? It means you have the choice of a huge range of quality air conditioners PLUS you're eligible for up to $400 cashback. Win, win!
Find out which air conditioning options are eligible for the PeakSmart air conditioner rebate here - energex.com.au.
How do I claim my air conditioner rebate?
Claiming the cashback rebate for your air conditioner is easy. Grab a copy of your air conditioner receipt (businesses will need their tax invoice) have your bank details on hand and complete the PeakSmart Installation form at your relevant electricity provider (this is different from your electricity retailer who manages your billing) here:
Looking for more rebates?
Brisbane residents can also access rebates of $200 for connecting their pool pump or hot water system to an economy tariff. Speak to our electricians for advice on how to convert your pool pump or hot water heater to an economy tariff today.
Find out more here:
Resource - https://theconversation.com/explainer-what-is-peak-power-and-how-does-it-affect-prices-10222