Have your solar panels been affected by hail?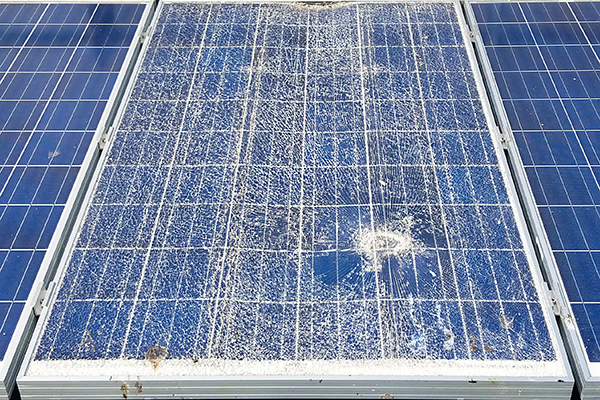 Published: November 20, 2019 Last Updated: November 20, 2019
Whenever we hear a storm rolling in, we make sure the car is in an undercover car park and all our outdoor assets are brought indoors to keep them safe from the hail. But as solar panels sit on top of the roof, they're always exposed to the weather.
Solar panels are made to resist harsh weather conditions on most occasions, but they can be damaged by hail - usually from hail stones with a diameter of over 35mm (or about the size of a golf ball). Poor quality solar panels are especially affected.

According to ABC Australia, the Insurance Council of Australia has declared Sunday's hail storm a "catastrophe" after receiving more than 5,000 claims. The massive hail stones smashed not only windows and car windscreens, but also solar panels.
Checking for hail damage
If you're not sure if the recent hail storm has affected your solar panels, you should first check your inverter to see if any fault lights are flashing. The next step is to conduct a visual inspection to see if any panels are smashed. But don't climb on your roof to check for any damage, as there could be stray voltage.
If you see any signs of damage or are unsure of the condition of your solar panels, it's best to have an electrician experienced in solar inspect your solar PV system. Give us a call on 1300 712 028 to book an inspection.