Homely guest room hacks to be the perfect host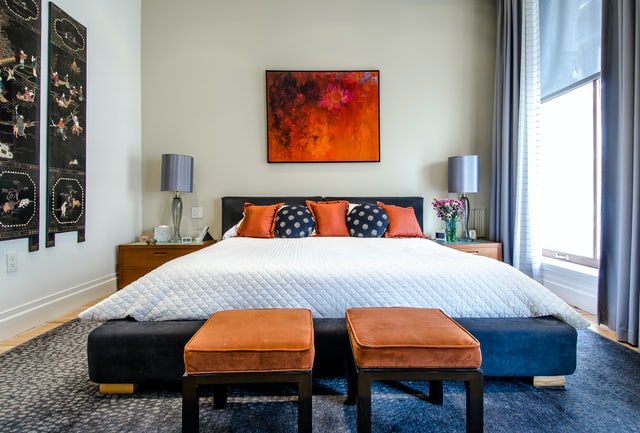 Published: June 03, 2022 Last Updated: June 03, 2022
Now we are free to catch up with friends and family (yay!), and what better way to do that than by inviting visitors to stay? But if your guest room is in need of a little sprucing up (after years of lockdown neglect), don't fret - we've got you covered with some easy (and inexpensive!) ways to make sure your space is ready for company.
First things first: clear out the clutter. Your guests will appreciate having a clean and tidy space to call their own for the duration of their stay, so take some time to declutter before they arrive. If you don't have a lot of extra storage space in your guest room, consider using under-bed storage bins or stacking crates to keep things off the floor and out of the way.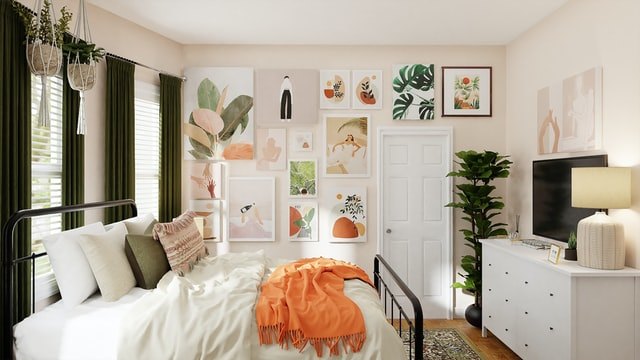 Next, focus on creating a cosy and inviting environment. Your guest room should be a haven for your visitors, so make sure it's furnished with comfortable bedding (go on, splurge on the nice stuff) and plenty of pillows. A throw blanket at the foot of the bed is also a nice touch, plus it can be used for chilly nights.
Don't forget to provide plenty of space for guests to unpack their belongings - a luggage rack or dresser will do the trick. Provide a hanging space, coat hangers, and shelf area if possible so they can unpack, especially if they are staying for a couple of days or more. If you don't have spare wardrobe space a hanging rail is a cheap effective alternative.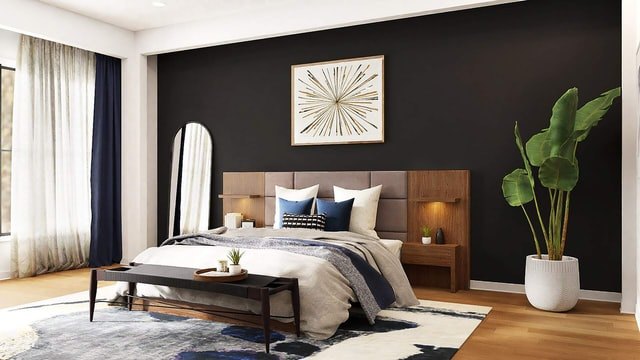 Adding a full-sized mirror allows your guests to get ready for the day in the room rather than doing an uncomfortable dash to and from the bathroom. Another great advantage of including a big mirror is it can make a small room appear larger. A small room doesn't have to mean a cramped space minimalist but comfortable decor provides a clean inviting space for your visitors.
It seems simple, but merely adding a chair can make the bedroom more functional. A chair gives your guest somewhere to sit while taking off their shoes or afford an easy-to-reach place to store their bags.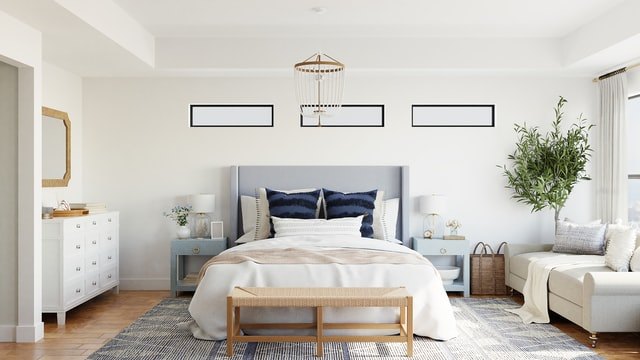 Include fresh towels and toiletries in the guest room for your visitors to use during their stay. If you have the space, consider setting up a small table or shelf with these items so they don't have to go rummaging through your own personal bathroom for things like shampoo or toothpaste.
Blockout curtains or an eye mask will help your guests get a good night's sleep. If you have the space, add a bedside lamp so they can read in bed without having to turn on the main light.
Don't forget to leave the Wifi Password and a power point free for phone charging.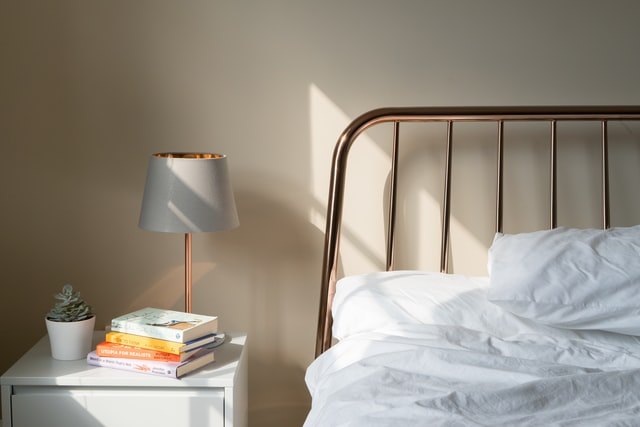 Last but not least, take care of the little details that will make your guests feel right at home. Fresh flowers, a basket of snacks and drinks, and a stack of magazines or books are all simple ways to show your hospitality. And if you really want to go above and beyond, leave out a handwritten welcome note and a few local maps or brochures so your guests can explore the area during their stay.
With these simple tips, you can turn your guest room into a cosy and inviting space for visitors. So go ahead and start planning a post-lockdown get-together with your friends and family.