How to stop geckos from short circuiting your air conditioner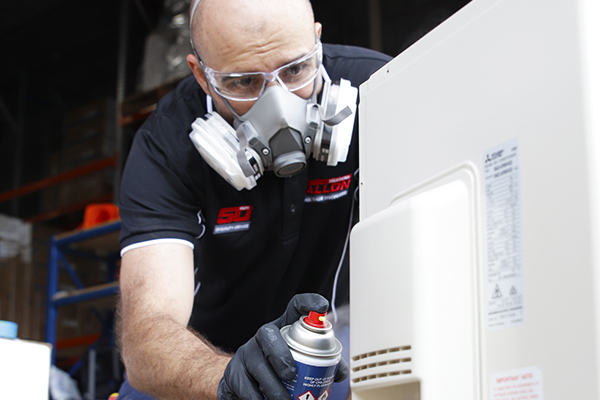 Published: November 18, 2019 Last Updated: October 31, 2019
Electrical problems in air conditioning units are often caused by household pests such as geckos, rodents and ants. Because of their size it's easy for them to crawl into small spaces including indoor and outdoor air conditioning units.
Geckos love the warmth inside of air conditioners…
Geckos and other small vermin like to get comfy on the warm circuit board, but there's a problem with that; when geckos crawl on the circuit board, they cause it to short circuit which results in a failure of the unit, causing hundreds of dollars' worth of damage. It's hard to believe that these little creatures can cause such tremendous damage.

Moth balls have long been used in an attempt to deter geckos but we've come across many gecko-affected circuit board with moth balls nearby and intact. Unfortunately, they are not enough of a deterrent to keep them away.
Thankfully we've developed an effective solution that will stop the geckos from short circuiting your air conditioner…
To do your air conditioner (and the geckos) a favour, insist on having the circuit board in your air conditioner coated with gecko treatment
The solution is a treatment that coats the entire board making it corrosion and gecko resistant, but does not affect its functionality, or your manufacturers guarantee. Pests can still crawl into the air conditioning unit, but the treatment acts like a barrier guarding the sensitive electrical circuitry.

The solution is impermeable, meaning even if the geckos release fluids onto the circuit board, it will still be protected. As a bonus, this treatment is also completely harmless to the geckos.
This isn't something you should DIY!
The coating should be applied by an authorised HVAC technician, as the air conditioner must be opened up in order to coat the circuit board. If anyone other than an authorised technician attempts this to apply this solution it will void the warranty, leaving you vulnerable to other potential repair costs that would otherwise have been covered by the manufacturer.
It's smart to book your air conditioner service now to get on top of any issues before the Summer heatwave hits. If you are interested in our gecko treatment or have any other air conditioning needs, give us a call on 1300 712 028