Keep your cool in your home office this spring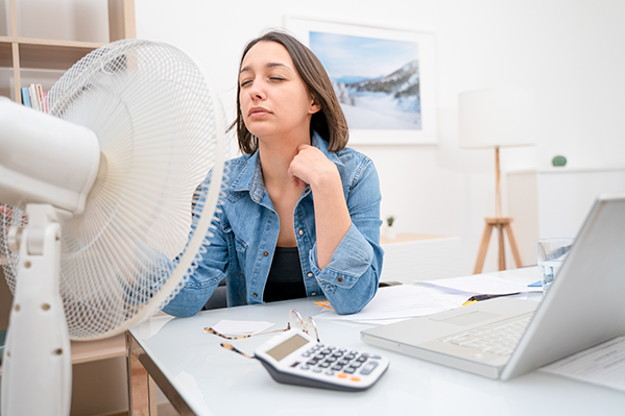 Published: September 09, 2020 Last Updated: March 08, 2022
What a year it has been so far! From toilet paper shortages, elbow taps and going a little stir-crazy from being stuck at home – we have experienced it all.
Our work routines have changed completely over the last months with most Australian office staff working from home every now and then or even full-time.
Some came prepared and have already had a fully equipped office space set up in their home, others had to improvise and set up their workspace in a spare bedroom, the lounge room or in an empty corner in the house.
Stay cool while working from home during the warmer season
Not all of these improvised home office spaces are ideal to focus and to get work done. You may be lacking comfort, especially if you don't have an air conditioner installed that gives you the option to regulate the temperature and airflow in your home office.
The lack of temperature control might have not been a problem so far, but now that spring has started and the days are getting hotter, your home office space can heat up quickly, making it difficult to concentrate.
If you've been waiting for the right time to have an air conditioner installed, you don't have to wait any longer.
Save on a new Daikin air conditioner this September
Now is a great time to get your home office ready for summer, as you can save on the installation of a new air conditioner!
How it works
By purchasing a Daikin single, multi-split system or ducted air conditioning unit with Fallon Solutions before 30 September 2020, you are eligible to receive a Coles Gift Card up to the value of $400.
Find out more about the details of this offer and how a Daikin air conditioner can benefit you and your home here Daikin aircon deal.
Fallon Solutions is an authorised Specialist Daikin Super Dealer, so if you would like to find out more about Daikin air conditioning, we're the right people to call. Give us a call on 1300 712 028 and our team will look after you.