Mitsubishi Electric 2022 Winter Gift Card Announcement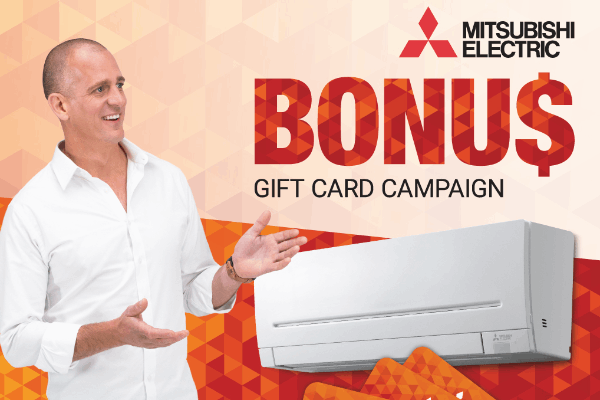 Published: April 06, 2022
Mitsubishi Electric has announced that the amazing 2022 Winter Gift Card offer will kick off on 1 May 2022.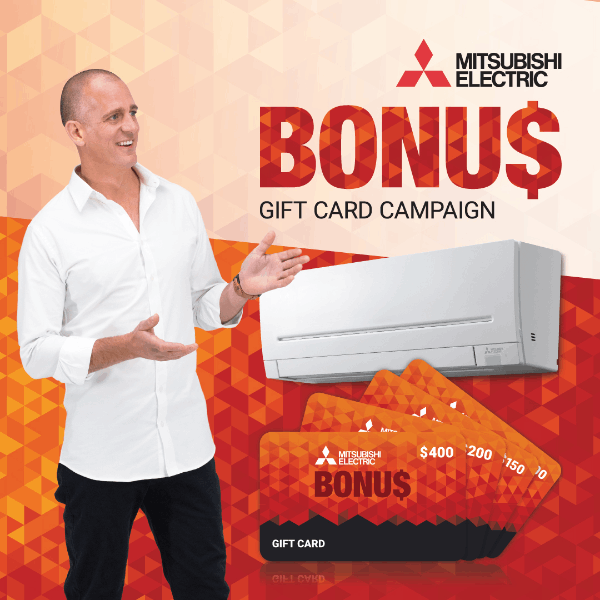 Mitsubishi Electric 2022 Winter Gift Card promotion
This great promotion enables customers to purchase an eligible split system or ducted air conditioner from the Mitsubishi Electric range and receive a BONUS Gift Card up to the value of $400.
The Mitsubishi Electric Air Conditioning 2022 Winter Gift Card promotion runs from 1 May to 31 August 2022 and claims must be submitted by 30 September 2022.
Purchase one of the eligible Mitsubishi Electric air conditioners listed below during the promotion from a participating stockist (Fallon Solutions is one) to redeem a $100, $150, $200, or $400 gift card.

We'll publish the complete promotion details next month including where and how to claim your bonus gift card.
Book your aircon installation today
Don't wait until 1 May, get ahead of the crowd today. Book your Mitsubishi Electric split system or ducted aircon supply and installation service with Fallon Solutions during the promotion period today by calling 1300 762 260 or book online here - Aircon Installation Booking