Refresh your home before Christmas with these easy tips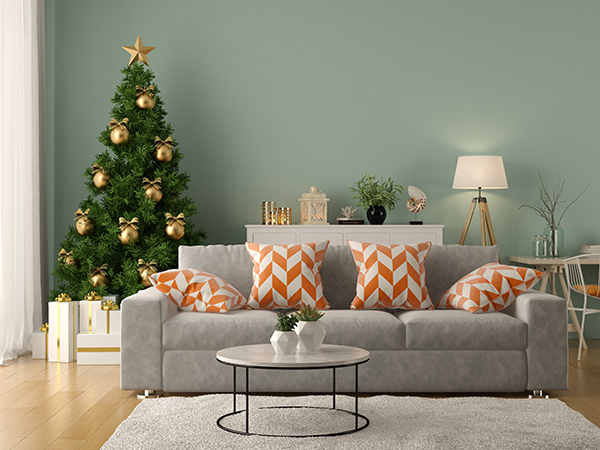 Published: November 18, 2019 Last Updated: November 18, 2019
As the holiday season approaches, you may want to give your home a little spruce up for Christmas. If you're feeling a little underwhelmed after the Christmas tree and fairy lights have gone up, try some of these tips to give your home more of a festive feel.
Give your walls some attention
There are a few different ways to bring life to a blank and boring wall; one way is to transform it into a statement wall. This is a great way to stylise the room without fully painting it. You can either choose a playful pattern, choose one colour you like or pick a beautiful wallpaper.
You might also want to consider using floating shelves to arrange some interesting curios and small plants. Even better how about placing framed photos from family Christmases through the years?
Swap out your cushions or throw pillows

When was the last time you changed your throw pillows? This might only seem like a minor change but introducing new colours into your living room by swapping out cushions and throw pillows can change the whole look of the area.
Pick vibrant colours that go well with the rest of your décor or if you've been waiting to take your Christmas-themed cushions out of the storage, then now is the time!
Refresh your décor

The usual Christmas decorations will add a festive feel to your home, but the most dramatic changes occur when you change larger items like coffee tables, lamps, rugs and chairs. You may us well update your décor before Christmas so your family and loved ones can appreciate it.
Get the kids involved
The Christmas joy doesn't have to start after Santa arrives. Get your children or grandchildren involved in making decorations for the tree, decorative wreaths or a centrepiece for table. You be surprised what's possible with a bit of glue, some paint and a little imagination.
Refreshing your home's interior for Christmas doesn't have to be expensive and time-consuming, so get creative and start decorating, because Christmas is just around the corner!