Safeguard your home before your next holiday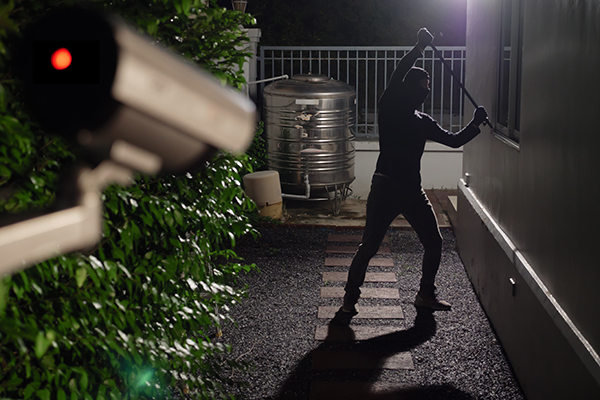 Published: November 13, 2020 Last Created: October 12, 2020
Now that border restrictions are slowly being eased and it's getting warmer, many Queenslanders are making the most of the sunny weather by planning their next get-away.
One thing that's important to keep in mind is that an unattended home can present the ideal target for burglars. And with October being the start of Queensland's peak crime season, now is the time to be proactive and to put sufficient home security practices in place.
The three types of security to protect your home from intruders
1. 

Keep an eye on your home at all times with CCTV cameras

Closed Circuit Television cameras are a visible part of your security system and therefore act as a great intruder deterrent, making it the first line of defence.

Most CCTV cameras are smartphone-compatible which means you can monitor areas of your home when you're on the go and at any time via an app on your mobile device.

If a stranger is lingering around your property, you will receive a notification in real time and the camera footage can help identify the person.

 
2. 

Access control is key

The second security element that's essential for a fully protected home is an access control system. The system can range from wireless gate opening, smart intercoms and access control pin pads to wireless key fobs and more.


A smart intercom allows you to determine who is standing in front of your door and lets you control the access to your home via your smartphone.

So if you're away for the weekend, but your neighbour agreed to water your indoor plants, you can simply unlock the door and grant them access via your smartphone.
3. Professional monitoring for a higher level of protection
CCTV and access control are two essential security elements that form the basis of your home's intruder defence, which is a good start but often not enough. 

Registering your alarm system with a reputable back to base alarm monitoring company will maximise the intruder barrier of your home and provide the highest level of protection.
Professional alarm monitoring gives you the peace of mind of round-the-clock surveillance, so if you're away from home and an unusual activity is detected that triggers the alarm, you can trust that you will instantly be notified by the monitoring centre and they'll provide the necessary emergency services such as sending an experienced patrol to your home.
Put your mind at ease with 3 months of free monitoring

Sign up for our 12-month contract now and enjoy 3 months of free monitoring!
Give us a call on 1800 712 028 to find out more.
For terms and conditions, click here.