5 smart elements to add to your garden for spring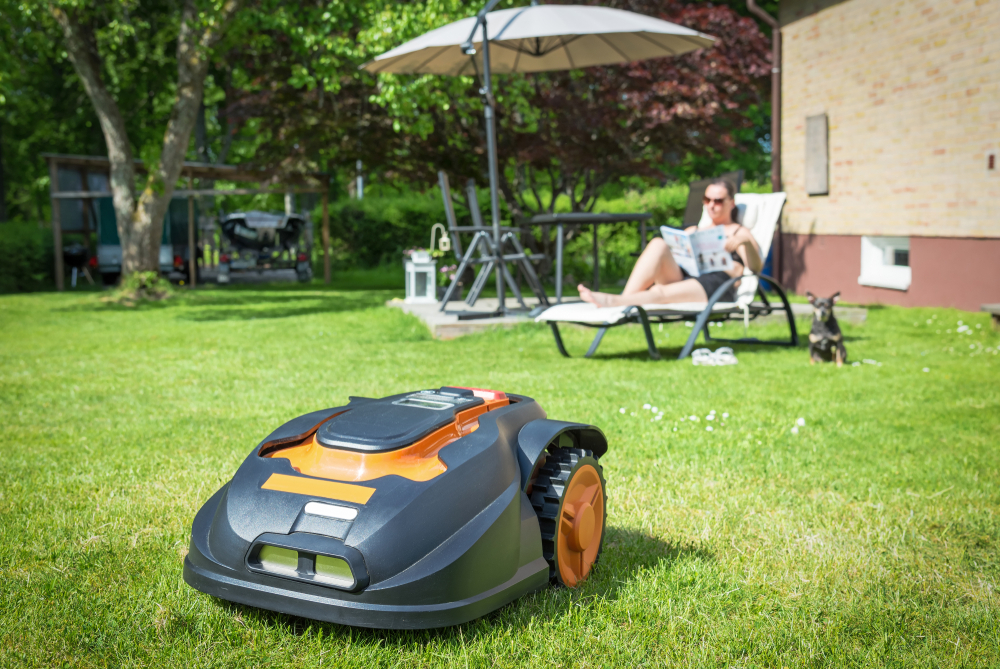 Published: August 13, 2021 Last Updated: August 16, 2021
Thanks to ongoing advances in technology our homes are getting smarter by the day, from smart lights and smart locks to whole home automation systems. So it stands to reason that our gardens will be next to get an automation upgrade.
You may initially think that unless they are creating weed pulling robots with a mechanical green thumb, there is not much scope for automation and smart tech in the backyard. While we're not quite at the robot gardener stage, big innovative brains have been hard at work creating systems and products to help and enhance your home gardening experience.
With spring mere weeks away, now is a great time to get on board and create a smart garden ready for the warmer weather.
Smart sprinklers & drip irrigation systems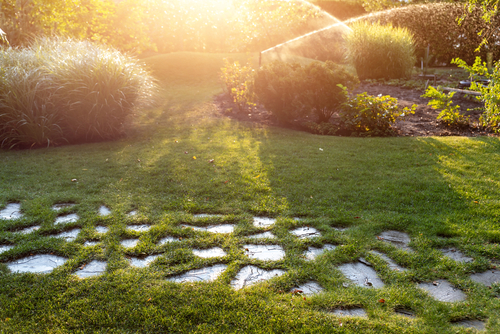 Smart technology has come to the rescue of those who are guilty of gardening faux pas like watering on rainy days or forgetting to water altogether. The new generation of smart sprinklers offers automated lawn and garden watering systems to ensure your plants get just the right amount of moisture. Some of these systems offer tailored watering schedules for various plant or lawn varieties, or the different soil conditions throughout different zones in the garden. Others can be synchronised with weather monitoring apps to adjust your watering schedule depending on the expected rainfall.
While sprinkler systems are around 75-85% water efficient, drip systems can be 90% or higher, offering a drought-friendly watering alternative. Automated drip irrigation systems can be controlled from a simple fitting on the hose for easy installation, saving you water from the first drop.
Most of these sprinkler and drip irrigation systems offer a smartphone app connection that allows residents to turn sprinklers on or off, or control other aspects of the watering remotely.
Motion sensor garden lights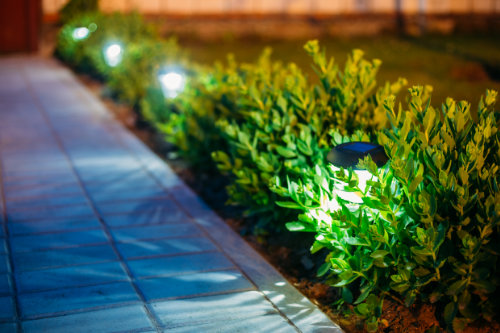 Installing garden lighting controlled by motion sensors can dramatically change the way you use your garden after the sun goes down. From entertaining friends in the evening to arriving home after dark, motion activated garden lights mean no more wandering around in the gloom or searching for light switches with your phone torch.
These durable motion-activated outdoor lighting systems can be set up anywhere in the garden from the front gate to the tool shed out the back.
Keen to light up your garden this summer? Fallon Solutions' electrical team can take care of all your outdoor and garden lighting needs.
Smart lawn mowers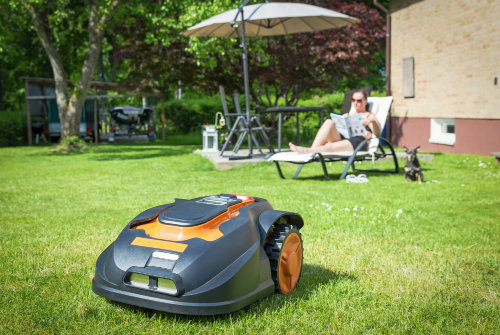 Ok, we take back what we said about robot gardeners being a thing of the future. They're here! At this stage, they're robot lawn mowers created to cut your grass but depending on your garden that could be 80% of the workload covered.
Smart lawn mowers offer automated lawn management any day of the week, in all weather conditions, leaving your weekends free to relax. Just like their indoor cousin the robot-vac, when these compact lawn mowers need to recharge they automatically return to the charging station to power up.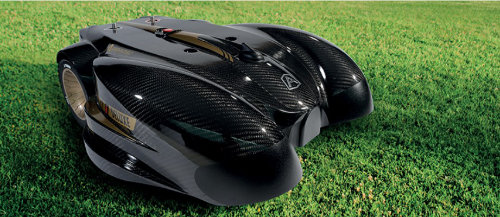 Check out this teeny bad boy from the Italian company Ambrogio Robot. The Ambrogio L400i Dulux is like having a tiny Batman cruising your yard keeping the Sir Walter trimmed to perfection, what's not to love!
Smart water use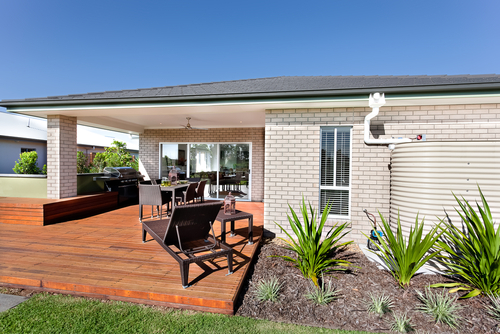 As we live on one of the driest continents in the world, creating resourceful ways to utilise the rainfall we get can help create a sustainable garden. This can be achieved in your garden through simple measures such as the installation of a rainwater tank, creating a grey water management system, or implementing smart landscaping ideas like rainwater gardens.
Smart gardens for those without a yard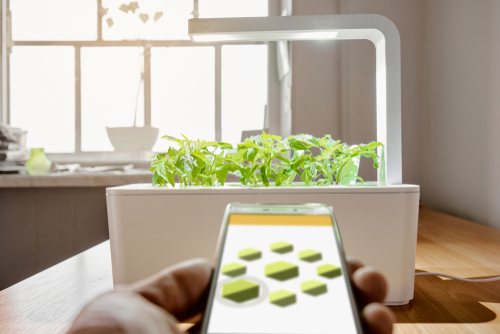 With the rise in high-density living (pun intended), many garden-less residents are looking for ways to add some greenery to their homes. The range of portable indoor smart gardens are equipped with a range of features including automated watering and fertilising systems, as well as LED grow lights for use in homes with minimal access to natural light.
These mini indoor gardens are perfect for small plants, herbs, or even vegetables.
It's time to break out your green thumb and get back to the garden. What's your first smart garden project?
Resources:
https://mysmartgarden.org.au/resources/water/drip-irrigation-design-guidelines/
https://www.techhive.com/article/3220478/best-smart-sprinkler-controller.html
https://www.ambrogiorobot.com/en/models/view/l400i-deluxe-2020
https://smartgardenguide.com/indoor-smart-garden/