Tell-tale signs that a house rewire may be necessary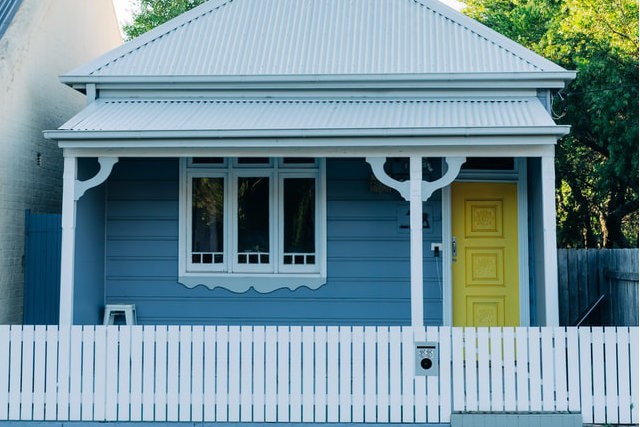 Published: January 18, 2022 Last Updated: February 21, 2022
If you own an older home you are probably familiar with its unique idiosyncrasies. These could be anything from a creaky floorboard in the hallway to the rattle in the water pipes when you use the upstairs bathroom. These special quirks give your home personality.
Most of these oddities can be safely lived with, however, some, especially if they're electrically related, may be warning signs that you need to pay attention to.
Some of the tell-tale signs to watch out for include:
Flickering or randomly dimming lights.
Fuses that constantly blow
An over-fused electrical panel.
Light bulbs that don't last very long and need frequent replacements.
Switchplates, cords, or plugs that are hot, discoloured, or have burn marks.
Electrical outlets that emit buzzing sounds.
A constant, unexplained burning smell in the home.
Sparks from a power outlet when you plug in an appliance.
An electric shock, even a small zap, when you plug in an appliance.
If you have experienced one of these problems in your home it's time to call in your electrician. If you can tick off more than one of these issues, a full or partial house rewire may be necessary to keep your home and family safe. Speak to your local electrician for a complete assessment.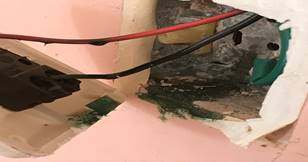 Appliances, appliances, and more appliances
Modern living demands a lot more from your home electrical systems than many older houses were originally designed to provide. For instance, a house built in the 1960s may have needed 2 or 3 power points in the kitchen to power the fridge, oven, toaster, and kettle.
Today's kitchens, at a base level, require power for a myriad of appliances such as the dishwasher, fridge, cooktop, oven, and microwave. Then there are all the smaller appliances like the coffee machine, juicer, waffle maker, rice cooker, etc, all of which need a reliable source of electricity.
And that's just the kitchen.
Old wiring and electrical systems can, and do, struggle under the constantly added strain of all these appliances. This added burden can lead to ongoing circuit breaker tripping and electrical systems overheating, serious issues which in some cases can result in fires.
In this case, rewiring and upgrading your home electrical systems is essential to safely manage the current and future power needs of your home.
Skyrocketing power bills
If rising power bills have you perplexed, an investigation into the state of your electrical wiring could pay off. Old wiring has to work overtime to keep up with today's electricity use which can lead to increasingly higher electricity costs over time.
Many old buildings are still fitted with the original VIR (Vulcanised Indian Rubber) cables which can pose a serious safety risk as the wiring insulation drys out and breaks down over time. The crumbling rubber insulation results in exposed wiring in the roof cavity and walls of the building, presenting a significant danger of electric shock or fire.
Find out more about the risks involved in old wiring - The risks of outdated wiring in older homes
Frequent trips
Do you have a standard 'fuse blown' drill in your home that gets carried out so often even the kids know where to find the torch when the lights go out?
Experiencing frequently blown fuses or tripped circuit breakers can be a clear sign that your electrical circuits are overloaded. Continuing to replace fuses or reset circuit breakers is not a practical or safe long term solution. Your electrical systems need to be assessed by a licenced electrician to see if rewiring and a switchboard upgrade is required.
Next time a fuse blows or any of the other issues listed occur, don't ignore it call your local electrician for advice on rewriting or upgrading your home electrical systems.
Fallon Solutions has partnered up with Brighte to offer payment plans for many new home improvements. Upgrade your home sooner with Brighte Easy Finance.
Why choose Brighte's payment plans?
The Brighte Personal Loan provides the opportunity to upgrade your home today, and pay back over time.
Approval criteria, fees, terms and conditions apply.
If you'd like to learn more about Fallon's payment options, please don't hesitate to give us a call on 1300 762 260.