The Block Kitchens: What to know before renovating your own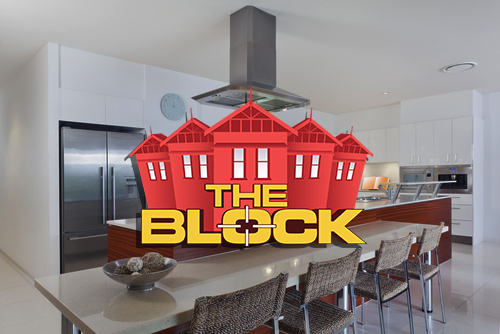 Published: August 28, 2019 Last Updated: March 11, 2022
The race is on for The Block contestants as they start installing their kitchens. The kitchen is the focal point of most homes making it important to consider functionality as well as design.
Already, there are signs that some of the contestants have made some common kitchen renovation mistakes. We've come up with some tips and ideas to make sure your kitchen renovation isn't a recipe for disaster.
1. Appliance Space
Contestants Clint & Hannah encountered an unexpected problem when they realised they hadn't planned enough space for a double fridge. Considering the size of the home and the potential for it to accommodate a family, small fridge space is a risk.
Clint & Hannah decided to opt for more gadgets and high-end appliances. While it is personal preference, it's important to consider how the kitchen will be used in the future, whether you plan to sell, rent out, or stay for years to come.
Think about how many people your home accommodates. If you are planning on selling or renting out the property are families likely to be the ones looking to purchase? If you plan to stay are you thinking of expanding your own family, or perhaps having other relatives stay regularly?
2. Storage
Again, it's important to consider the size of the property and who will be using the kitchen. Make sure there is enough storage to allow for pots, pans, glassware, cutlery, Tupperware, cleaning materials, blenders and other small appliances. There are an endless amount of kitchen utensils, gadgets and appliances coming on the market. The more storage, the cleaner the kitchen will look and the more you can accommodate for additions to your appliance and utensil collection. With modern kitchens, there are smart storage solutions that are worth investing in.
3. Zones
When planning a kitchen think about logical areas for each function of the kitchen; preparation, cooking, cleaning and storage. For example, allow plenty of prep space and keep it as close to the oven and cooktop as possible for easy transfer and keep the sink near the dishwasher and the bin. If your kitchen has a good flow between zones it will make using it easier.
4. Quality Hardware and Maintenance
The parts you use the most are also the most annoying if they fail. Invest in quality, functional tapware as it can make a major difference to the look and usability of your kitchen. For long term value, stick with chrome mixer taps with your choice of pull-down functionality. Make sure to have your piping and drainage checked regularly, we recommend at least twice a year.
5. Lighting
This can really set the look and feel of a kitchen as well as its functionality. Make sure there is enough lighting in the areas you need it, such as over the preparation bench space and above the cooktop. For added style, the pendant light above the bar counter or dining table works well. Consider talking with an electrician about LED downlight options and what would work best for energy efficiency and design. Make sure all lighting is installed by a licensed electrician.
The overarching rule to a kitchen renovation is planning. It's an important space to get right and you don't always have to compromise style for practicality with modern kitchen updates. A kitchen can make or break a home's potential so don't underestimate the power of planning and investing in quality.
If you need a plumber, electrician or carpenter for your kitchen renovation, give us a call on: