Would You Like Fries With That?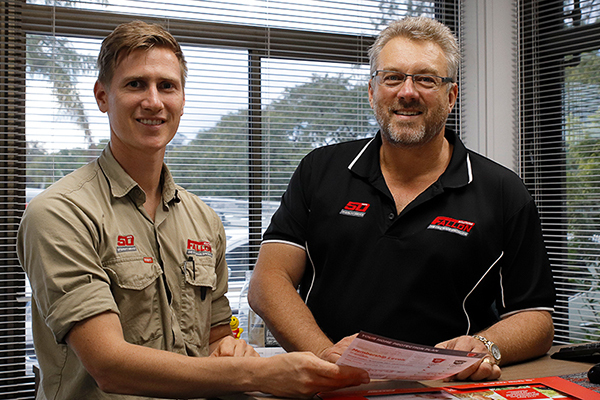 Published: March 21, 2019 Last Updated: March 01, 2022
Brett has been working as an electrician for Fallons for over 15 years now. The other day we caught up and I asked how he was enjoying working at Fallon. 15 years ago Brett was a young apprentice and now he is a Dad with two young kids so I thought it would be interesting to get his perspective.
We mostly talked about the change we made in 2013 when we moved across to providing flat-rate services. Brett said that at first he was concerned our customers wouldn't understand or like the change from providing an hourly rate over the phone to charging a $49.50 travel fee and providing a fixed price upfront on site. Brett offered that now he understood why we have doubled in size since we started to "offer fries with that" back in 2013.
The main point, Brett outlined is that hourly rates put immense time pressure on our tradies and our customers. Agreeing to a price for our work upfront takes the pressure off: Our tradespeople don't have to rush to get the job done as quickly as possible and our customers don't pay any more than the call-out fee until we have provided pricing and the customer has signed off on the work they choose to purchase.
I told Brett that since the change, we receive very few callbacks for poor workmanship. This is because our technicians can take their time to do that last 10% that matters to our customers: they test the work properly, clean up the work area after the job is done and talk to our customers and discuss any other concerns they may have with their home. Our tradespeople look at those issues and provide answers or prices if required.
Brett also pointed out that our technicians have time to do a visual home safety inspection and look for any issues that, without their technical training, a homeowner would never know about. The guys love this because they can use all of their skills to provide a full service and really help people. And since we offer multiple trades, if the homeowner has a question on another trade, he can book in a visit from one of our other team members to look at the issue and offer a solution.
The high quality of our service is reflected by all the positive reviews we receive from our customers every week. We are 100% happy with the change and so are most of our customers: 98% tell us that they will use us again. Our staff stay with us much longer. And because we offer "fries with that", or options in addition to the original job for customers to choose from, our company has flourished.
If you have any feedback on our services, please give us a call on