Hot Water Systems - best system for you
What is the best hot water system size for your needs?
In order to purchase the best hot water system it must be sized to meet your households' hot water requirements. This is typically worked out by how many showers and baths you have a day, combined with how many times you use the washing machine and dishwasher. However, as a simple guide you can just look at how many people are in the house (add 1 more if you have a dishwasher).
Hot Water Enquiry
Below is a table giving you a rough guide to help you choose the correct size for your next hot water system.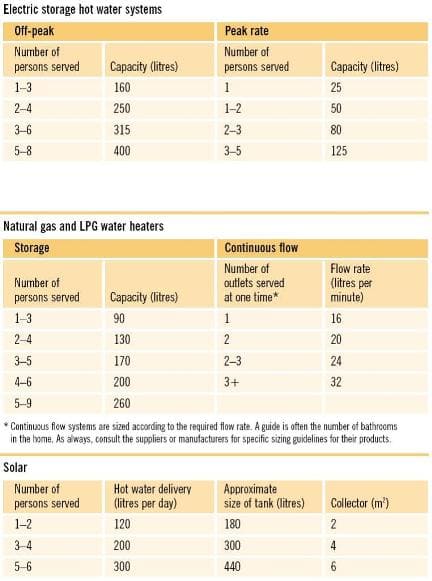 Other factors to consider when choosing the best hot water system:
Location of the hot water system (eg. inside, outside or on the roof etc)
Hot Water System Brands
Not sure which hot water system will suit your own particular needs? We are specialists in the following hot water systems;
HOT WATER FAQ