Zip - Boiling & Chilled Water Systems
Instant chilled, sparkling and boiling water on tap
Fallon Solutions are suppliers of Zip Hot water, boiling water and chilled water systems. Millions of people worldwide use Zip's products every day for instant filtered boiling, chilled and now sparkling water. Since 1975 when Zip introduced the first instant boiling water system, Zip Industries have a large range of boiling water systems as well as boiling and chilled water systems to suit many domestic or commercial applications.

Zip Enquiry
Fallon Solutions your local hot water experts.
Zip Hot water- Hydroboil
Zip manufactures the largest range of instant boiling water systems. The most popular model is the Hydroboil, available in six models with capacities from 3 to 40 litres. These models now have a safety lock that prevents boiling water from being delivered accidentally, providing an OH&S benefit. Designed to operate within 1 degree of boiling point, it recycles steam to preheat incoming cold water and separates boiling water from incoming cold water to ensure constant boiling water. All the Zip Hydroboil or Autoboil models deliver filtered water.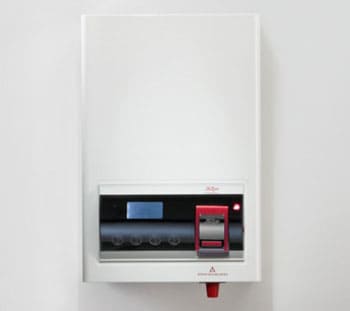 Also available for commercial and business applications:
Zip - Autoboil - Zip Autoboil is designed for canteens, cafes and restaurants; it is available in capacities from 1.5 to 15 litres.
Zip - Econoboil - Zip Econoboil systems are a budget option available in three models designed to deliver from 18 to 45 cups of boiling water at one time.
Zip Hot Water - HydroTap
HydroTap is very convenient; dispensing filtered boiling, sparkling and chilled water instantly - saving you time, money and bench space. Make hot beverages instantly and speed up cooking by always having boiling water on tap. It has a unique childproof safety lock that requires a two-finger operation to prevent boiling water being accidentally dispensed.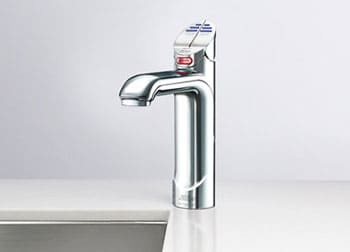 HydroTap comes in two versions - The commercial model is designed for offices of up to 50 people and HydroTap for the home, designed for domestic use. Installation of your Zip HydroTap by a qualified plumber will ensure plenty of filtered chilled or boiling water at your fingertips.
Zip HydroTap comes in a variety of styles depending on your water needs.
HydroTap G4 - Boiling, chilled, sparkling filtered water
HydroTap G4 All-In-One - Boiling, chilled, sparkling filtered plus standard hot and cold
HydroTap G4 Four-In-One - Boiling, chilled filtered water plus standard hot and cold
HydroTap Miniboil - Boiling, ambient filtered water
Zip Chilltap - Chilled filtered water
Instant hot water
Fallon Solutions have been working for over 60 years supplying quality hot water solutions to homes and workplaces. Our team can talk through your requirements and work out the best hot water solution for your needs. We can supply and install most hot water systems and have many different quality products available to suit any budget.
Contact Fallon Solutions for all your instant boiling and chilled water needs on 1300 054 488 or complete our service request today. For expert installation and servicing have your Zip boiling water unit installed by a qualified Fallon plumber .
HOT WATER FAQ