Leak Detection Gold Coast
The plumbing leak detection specialists across the Gold Coast
The team at Fallon Solutions should definitely be your first call when you have a water leak issue in your Gold Coast home or workplace. Whether the leak is big or small, our plumbers know how to locate and fix it each and every time. Water leaks can be difficult in so many ways, so let us deal with it so you don't have to. Book a leak detection service today.
Leak Detection Gold Coast Enquiry
*Please note, we do not complete leak detection works on pools or fire systems at this time.
Complete leak detection services on the Gold Coast
Every home and office is different, with varying kinds of plumbing and piping requirements. That is why Fallon Solutions offer a huge range of detection services for leaks behind walls, under slabs, in stormwater drains or in sewer pipes. Our professional services are some of the best on the Gold Coast and we take pride in our ability to meet a huge range of leak detection needs all over the region. No matter the shape or size, we can help.
Reliable Gold Coast leak detection solutions
At Fallon Solutions, we use the best industry equipment available to ensure we continually provide leak detection solutions that work. Our team skillfully utilise CCTV drain cameras, listening equipment and thermal imaging cameras to ensure we accurately and comprehensively locate the leak, determine the cause and provide solutions that fit within your budget. This allows for targeted repairs to be completed without too much disruption to you and those around you, as a water leak in itself is annoying enough.
Knowledgeable Gold Coast water leak detection technicians
When it comes to leaks in your home or workplace plumbing, you want to know that a qualified professional is completing the job. Every plumber at Fallon Solutions is appropriately qualified, certified and experienced within the industry, offering you peace of mind that you are always receiving the highest quality service. We also complete regular training to ensure we stay on top of any industry updates, as well as adopt current leak detection solutions for every job we complete.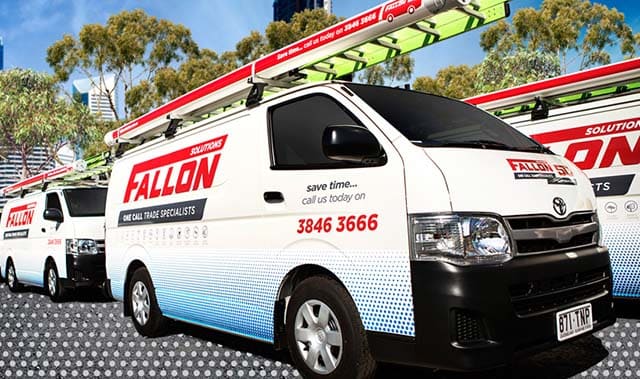 Your Gold Coast water leak detection experts
If you have any questions regarding the leak detection services that Fallon Solutions provide to the Gold Coast area, or you would like to arrange for one of our specialists to attend your home or workplace, give us a call on 1300 054 488 or complete an online contact us today.