Payment Plans
Brighte Green Loans: Partnering with Fallon Solutions for Home Improvements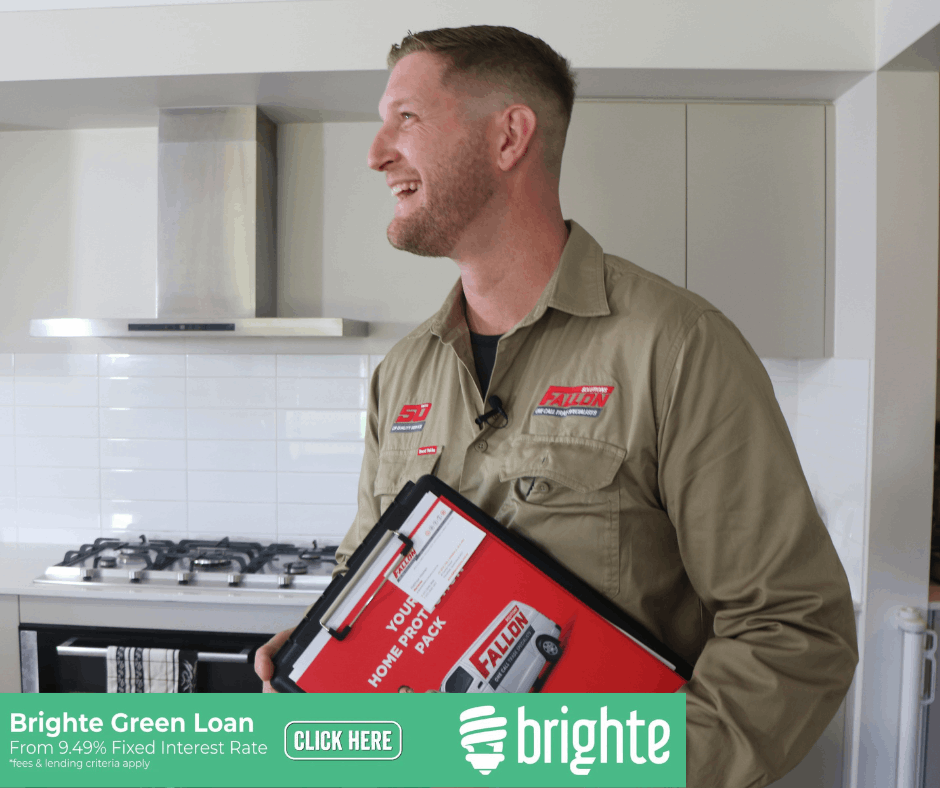 Brighte Green Loans are committed to helping you make sustainable improvements in your home affordable and easy. Brighte knows that you want to get the job done right and with the highest quality when it comes to your home. Brighte offers financing options for all home improvement projects; from installing energy efficient solar power systems or solar batteries, to upgrading air conditioning as well as installing new plumbing and electrical systems!
Brighte will help you finance your home improvement project. Brighte Green Loans can help you turn your home improvement dream into reality!
How Does Brighte Work?
Brighte is a financial firm that also offers a comparison website, making it easier to get finance for home improvements. Their simple website, or app, allows homeowners to compare quotes and get pre-approvals for loans up to $15,000, while also comparing quotes from different suppliers. Brighte calculates borrowing capacity by requesting information about your income and expenditure. Payments are made every two weeks over a 12 month period. There is also an option to extend the repayment period up to 60 months for more flexibility.
Using Brighte for Home Improvements
Brighte's app gives homeowners a highly accessible and user friendly way to source quotes, apply for loans and stay on top of payments. You can set up one-off payments as you go, or take the opportunity to pay off the whole loan more quickly.
As well as this distinctive focus on home improvement financing, Brighte provides easy access to loans that are designed to help home improvers get the most out of their properties. Whether you're looking to enhance comfort, generate energy savings or increase overall property value, Brighte's financing options have you covered, offering the perfect solution for all kinds of home improvement projects.

Partnering with Fallon Solutions
Brighte Green Loans is our preferred partner in financing home improvement projects. This partnership allows Fallon Solutions to provide you with a convenient and seamless financing experience to transform your home improvement vision to reality.
Brighte Green Loans can finance a variety of home improvement projects; for example:
Air Conditioning Installation and Upgrades
Upgrade to a more energy efficient air conditioning system or install air conditioning in your home to enhance comfort and reduce energy consumption.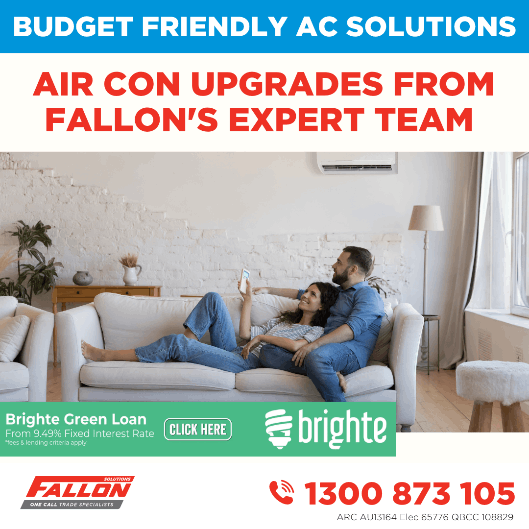 Solar Power Installations
Take advantage of renewable energy by installing solar panels on your property, reducing reliance on the grid and your carbon footprint as well as potentially saving on energy bills.
Plumbing and Electrical Work
Improve safety and efficiency in your home by addressing plumbing problems, upgrading fixtures or improving electrical systems. You can also improve the aesthetics and functionality of your home by renovating the bathroom or kitchen. Brighte Green offers financing for a variety of projects, including appliances, such as, installing a new dishwasher, a new stovetop and oven in the kitchen, and a modern, stylish shower and bath in the bathroom.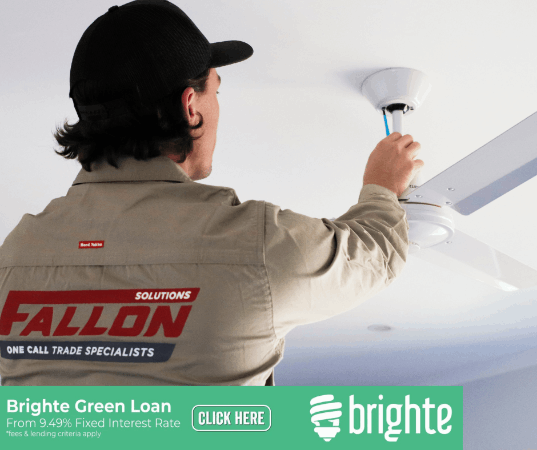 Indoor and Outdoor Improvements
Whether it's landscaping, outdoor lighting, home security systems or other improvements, Brighte can help finance a variety of projects that add value and enjoyment to your home.
Get Started with Fallon Solutions and Brighte Green Loans
Embarking on your home improvement journey has never been easier. When you choose Fallon Solutions, you gain access to our expertise and the financial support of Brighte Green Loans.
To learn more about Brighte's payment plans and how Fallon Solutions and Brighte Green Loans can assist you with your home improvement project, contact us today. Our dedicated team is ready to answer your questions, guide you through the application process and help you take the first step towards achieving your dream home.
Call Fallon Solutions today on 1300 762 260 or complete our online enquiry form to discuss your specific home improvement needs and learn how Brighte financing can help make them a reality.