Pool Plumbing
Your local swimming pool leak detection & repair experts
Fallon Solutions can take care of your domestic and commercial pool plumbing needs throughout Brisbane, Logan, Ipswich, the Gold Coast, and Sunshine Coast. Our team of experienced plumbers provide a wide range of pool plumbing repair services from leak detection in pool lines to fixing dripping pump or filtration systems.
Avoid needing to dig up large sections of pipe around your pool to uncover a leak, enlist the services of our pool plumbing specialists today.
Pool plumbing services
Over time undetected water leaks in pool pipes, pumps or filtration and chlorination systems can lead to wasted water, overuse of pool chemicals and damage to surrounding gardens or landscaping. Even underground pool pipes can suffer breaks or fail due to tree roots, pool decking or tile surround movement, or soil shifting. These issues can result in structural damage to your pool requiring extensive restoration work if left untreated.
Our team of plumbers are on hand to help with all your pool leak detection and plumbing repair and restoration needs for both inground and above ground pools.
Important Note - Unfortunately we don't provide leak detection or repair services for the pool lining or shell.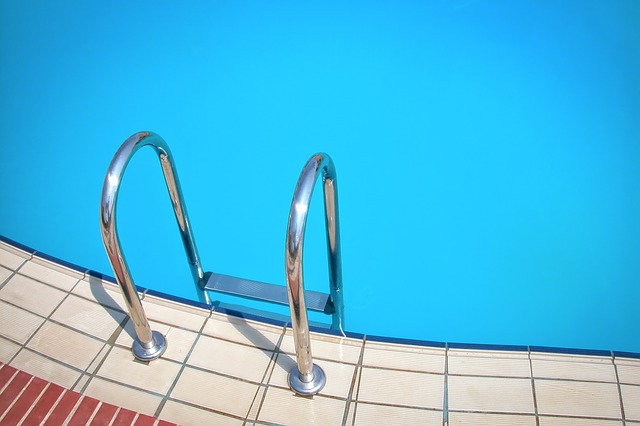 Pool leak detection
Using a range of specialist leak detection equipment our plumbers can accurately locate the damaged section of pipe to provide targeted repairs, saving time and money. Depending on the issue we can repair the leak or replace the broken section of the suction or return pool line.
For a pool to function properly it needs to maintain an impermeable pressurised plumbing system, from the filter right through to the heating unit. Cracks, breaks or damage anywhere along the line can create issues for the whole pool system, which is why it's important to attend any problems as soon as you notice them.
We offer pool plumbing repairs for a wide range of issues including:
Pool filter or pump leaks
Pool line repair
Repairs to cracked pool pipes
Restoring underground pool pipes
Dripping filter or pump
Pool skimmer leaks
A leaking chlorinator
Air in the pump basket or return lines
Faulty pool valve
Backwash pipe connection
Pool stormwater management & overflow system problems
Relocating pool pipes and equipment
If the issue you need help with is not listed here contact our team at 1300 054 488 , we are sure to be able to assist. We can also repair damaged pipes and plumbing connections to your pool heat pump unit or solar pool heating system.
It's essential to address damage to other types of plumbing and drainage pipes around or under the pool including stormwater & sewer pipes to avoid issues with the pool integrity.
How do you know if you need pool leak repairs?
With much of the pool pipes and systems either underground or tucked out of sight under decking or landscaping it's often difficult to know when there is an issue or a leak. So how do you know you've got a leak in your pool pipe? Here are some of the most common signs you have a problem in the pool plumbing:
The water level in the pool is constantly dropping (that can't be attributed to evaporation)
Needing to use more and more pool chemicals to keep the water balance right
A dramatic increase in the growth of certain plants, or sections of the garden, around the pool area.
Unexplained holes or movement in the soil or gardens around the pool
Unexplained dirt in the pool
Ongoing damp sections around the pool
If you've noticed any of these signs occurring around your pool contact the Fallon Solutions pool plumbing specialists for comprehensive leak detection and repair services today.
Pool electrical services
Fallon Solutions trade team can also provide electrical repairs for pool filtration and pump systems, as well as the electrical requirements for pool infrastructure installations. Plus our electricians can connect your pool to an off-peak or economy tariff to help reduce your pool operating costs. Find out more here - Pool Electrical

The trusted pool plumbing specialists
For the very best in pool plumbing and leak detection services throughout Brisbane, Gold Coast, Sunshine Coast, and South East Queensland contact Fallon Solutions at 1300 054 488 or complete our quick online pool plumber booking request form today.
PLUMBING FAQ