Rainwater Tanks
Professional rainwater tank installation, plumbing & connections
Collecting rainwater is a great way to conserve water, but installing and maintaining a rainwater tank can be difficult. Did you know that collecting rainwater is one of the easiest and most effective ways to conserve water? A properly installed and maintained rainwater tank can provide all the water your home or business needs.
Fallon Solutions offers professional rainwater tank installation, repairs, and servicing for homes and businesses in Brisbane, Logan Gold Coast, Sunshine Coast, Moreton Bay. We have over 50 years of experience in the plumbing industry and our team of experts are here to help you get the most out of your rainwater tank.
Water Tank Enquiry
Rain Water Tank Installation
Fallon Solutions we are able to install the full range of rain water tanks. We have a team of qualified plumbers and electricians who can carry out the rainwater tank installations, plumbing connections, and pump setup plus all work will comply with the relevant Local Council and Qld Government building regulations.
Depending on your requirements we offer a full range of services not just limited to the rainwater tank installation.
We also can install water tank pumps, downpipe kits, Filter, Leaf Strainers, and water diverter kits just to name a few. If you are not sure what exactly you require, give our friendly team of qualified plumbers and electricians a call and we will get your a new tank installed and working in no time!
How to maintain your rainwater tank
Why install a water tank?
A few great reasons to install a rain water tank:
Save money on your water bills.
Some Government departments offer rainwater tank rebates.
Do your bit for the environment, water is a precious resource.
Water your garden, top up the pool and wash your vehicles when there are water restrictions.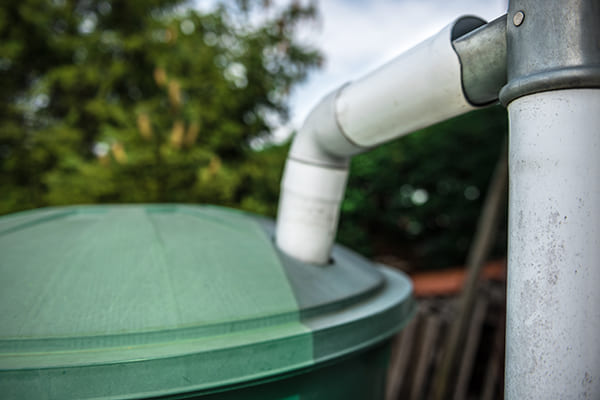 Your local rainwater tank specialists
Simply purchase your rainwater tank and equipment and give us a call to install.
Fallon Solutions have been providing quality plumbing services for over 60 years. With over 60 vehicles on the road, you can be sure that our team of qualified and highly trained staff will get the job done on time and on budget.
Contact our team today at 1300 054 488 or complete our quick online rainwater tank plumbing enquiry form today.
PLUMBING FAQ