Smart Toilet Installation
Intelligent toilet & smart toilet seat plumbing services
Updating your old, basic toilet? A smart toilet is a high-tech upgrade to your bathroom that offers many features and benefits. From hands-free flushing to a heated seat, you'll love the convenience and luxury of a smart toilet.
The Fallon Solutions team of experienced plumbers can install your new complete smart toilet or smart toilet seat quickly and efficiently. We'll make sure everything is working properly before we leave, so you can start enjoying your new toilet as soon as possible.
Contact Fallon Solutions to schedule a smart toilet installation today.
Book Smart Toilet Installation
What is a smart toilet?
Why not ask Fallon Solutions, we are here to answer all your questions. Our professional plumbers can install a smart toilet that will make your life easier and ensure your smart toilet is delivering all the 'bells and whistles' that this new technology in toilets offers. A smart toilet, after all, is not just 'any old toilet'.
It's no surprise that with this innovative and creative technology, Smart toilets / intelligent toilets are making their way into so many Queensland households.
Smart toilets, historically referred to as a 'washlet', bring a whole new meaning to toilet technology. Originating from Japan they are not surprisingly considered luxury toilets.
Although they are relatively new to Australia they are widely used in many other countries. There are basic smart toilet models that are a combination of a western-style toilet and a bidet as well as systems with every feature imaginable.
While intelligent toilets can be used just like a regular toilet, you have access to many advanced features that you are sure to love. Additionally, you'll never have to worry about forgetting to flush again, which can be especially good for families with young children or the elderly.
Smart toilet features
Smart toilet features can include:
Auto soft open and close
Precision auto flush
UV disinfection of washing water
Warm hydro-air jet for drying
Moving dryer nozzle
Heated water
Heated seat
MP3 music with adjustable volume
User 1 & 2 function wash setting
Water temperature & pressure control
Odour reducing technology
Advance ECO mode
Self-cleaning nozzle
Fallon Solutions team will have your new smart toilet installed and working in no time and take care of all aspects including the backflow prevention device and any power requirements that are needed.
What is backflow?
Backflow refers to the reverse flow of water that makes its way into the main water supply from either a residential or commercial system. Should backflow occur it can cause contamination or pollution to enter the mains potable water supply. Therefore, making sure you don't have ANY issues with backflow is imperative for the safety of our water supply, and your health.
All properties connected to the main water supply system are required by law to have applicable site containment backflow prevention devices installed if needed.
A risk assessment will determine whether your property is a high, medium, or low-risk hazard to the drinking water supply. Every property that is connected to the main water supply is evaluated for the level of hazard present, under The Water Standards- AS/NZS 3500 1 section 4.3 Cross-connection Hazard Rating.
Levels of assessed hazard
Low - any condition, device or practice in which connection with the water supply system could constitute a nuisance but not endanger health or cause injury.
Medium - any condition, device or practice in which connection with the water supply system has the potential to endanger health.
High -

any condition, device or practice in which connection with the water supply has the condition to cause death
Backflow prevention is required for the following:
Rain tank connected to the property
Commercial or industrial equipment
Fire systems
Dishwashers
Irrigation systems
Smart toilets
Bidets
Spas
Wash bays
If you are in the market to purchase a smart toilet, Fallon Solutions can assist with all your inquiries. As there are so many styles to choose from, we can help you make a decision on the best style to suit your household and needs. Once you have made your decision, we can install your smart toilet and will provide quality servicing of the plumbing if required.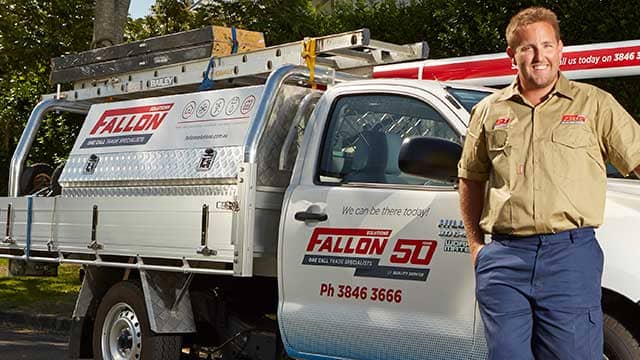 Your local smart toilet plumbing experts
Fallon Solutions have been servicing much of Brisbane, the Gold Coast, Sunshine Coast, Logan and Moreton Bay since 1962 and are still going strong. For the very best in plumbing services for your smart toilet contact the Fallon Solutions plumbing team at 1300 054 488.
Reference: https://askus.altogethergroup.com.au/hc/en-us/articles/4409086470681-Backflow-prevention
PLUMBING FAQ