Plumber Sunshine Coast
Trusted local Sunshine Coast plumbing services
Fallon Solutions team of experienced plumbers offer a comprehensive range of plumbing services for homes, businesses, and commercial properties across the Sunshine Coast. We can take care of everything from fixing a leaking tap to clearing a blocked toilet, installing a hot water system to fitting the plumbing for your dishwasher.
For all your plumbing needs on the Sunshine Coast book a Fallon Solutions plumber today.
Book A Sunshine Coast Plumber Today
Complete plumbing services across the Sunshine Coast
We specialise in all areas of plumbing which means whatever the job you need doing, installations, repairs or servicing, our plumbers can help. Our team cover the plumbing, drainage, hot water, and gas fitting requirements for homes and businesses throughout the Sunshine Coast.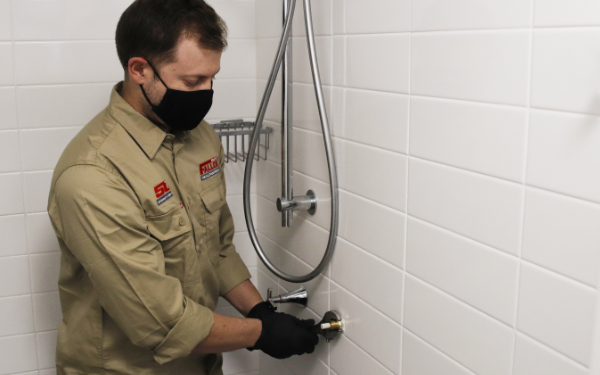 Just a few of the wide range of plumbing services we can provide include:
Installing tapware, sinks, vanities, toilets, and bidets
Plumbing for kitchen or bathroom renovations
Showerhead and tap repairs
Replacing cracked or damaged toilets
Stormwater drainage upgrades or repairs
Burst pipe repairs
Appliance installation - dishwashers, hot water systems, water filters, garbage disposal units, Zip instant boiling water systems
Water hammer and noisy pipe repairs
Toilet cistern repairs
Hot water installation, repairs & maintenance - electric, gas, solar, & heat pump styles.
Installing gas appliances - oven, cooktop, stove, BBQ, bayonet fittings
If the service you are looking for is not listed here contact our team today on 1300 054 488 we are sure to be able to help.
Flexi hoses - the hidden danger that could be under your sink
Commercial plumber Sunshine Coast
We understand that a reliable plumbing system is essential to smooth running operations in any business or commercial property. When things go wrong or upgrades are needed it's crucial to get the work done quickly and efficiently to protect your staff, customers and the public.
Our commercial plumbers are committed to providing practical, efficient, and cost effective plumbing solutions to minimise disruption to your Sunshine Coast business.
If your plumbing, gas, or drainage issue falls outside the scope of everyday commercial plumbing problems our master plumbers have the knowledge and expertise to find a feasible way to solve the problem promptly.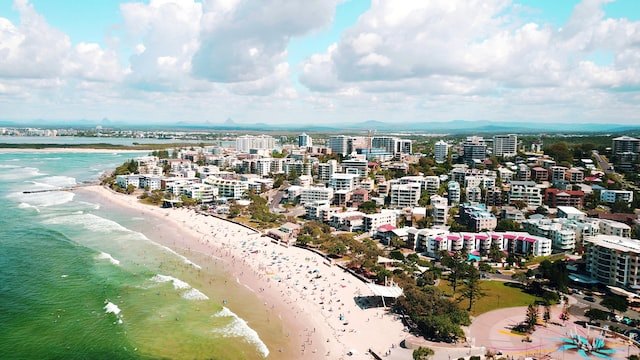 Benefits of using Fallon Solutions plumbers on the Sunshine Coast
We value your time - we'll always arrive on time.
Our plumbing team is committed to ongoing training to ensure we can offer our customers the most up to date practices and procedures possible.
We'll contact you before your job so you know we're on the way, no waiting around.
All of our work is backed by a 100% workmanship guarantee for your peace of mind.
Our team respect your property and will always clean up after the job is finished.

Prompt, professional Sunshine Coast plumbers
For the very best in plumbing services throughout the Sunshine Coast, from Noosa to Caloundra contact Fallon Solutions plumbers at 1300 054 488 or compete our quick online plumber booking request form today.
We can help with your plumbing issues in Sunshine Coast.