Tap Washer Promotion
Are your taps leaking?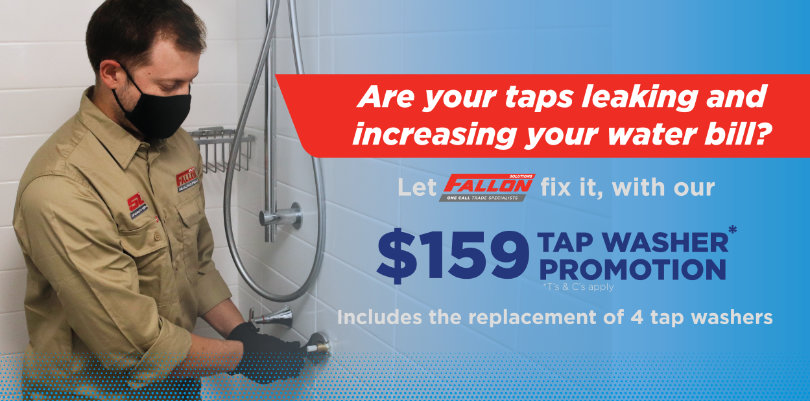 Our team of expert Plumbers can fix your leaking taps for only $159*, including:
shower taps
bath taps
vanity taps
kitchen taps
garden taps
laundry taps
Simply fill in the form below and mention this deal.
Book the Tap Washer Deal
*$159 Tap Washer Promotion terms and conditions
This promotion includes the replacement of four standard tap washers.
If more taps washers require replacement, an upfront price will be provided for the additional works before we proceed. This offer does not cover ceramic discs and mixer cartridges.
This is a domestic offer only, and not applicable with any other offer including the 15% home protection plan membership discount. This offer applies during normal business hours only, with the homeowner present.
PLUMBING FAQ