Home Security Systems Coalfalls (4305)
Protect your Coalfalls home with high quality, reliable home security system
Fallon Solutions provides top-of-the-line home security systems that will give you peace of mind in your Coalfalls home. We have a wide variety of systems to choose from, so you can find the perfect one for your needs. Plus, our team of experts will install and service your system so you can rest easy knowing it's taken care of.
Our systems are designed to be as unobtrusive as possible – so you can feel safe without feeling like you're living in a fortress. And our team is available 24/7 to help with any questions or concerns you may have.
Schedule a consultation with one of our security experts today.
Home Security System Enquiry

Reliable home alarm system Coalfalls
There are many reasons why it's helpful to have a home alarm system. Perhaps the most important reason is that it can help protect you and your family from intruders. A good security system will deter intruders from breaking into your home, and will also alert you and the authorities if someone does try to break in.
Another reason to have a home alarm system is for peace of mind. Knowing that your home is protected can give you a sense of security and comfort. And if you have valuables in your home, a security system can help protect them as well.
If you're considering a home alarm system for your Coalfalls home, Fallon Solutions can help.
To fully safeguard your Coalfalls home Fallon Solutions security specialists also offer: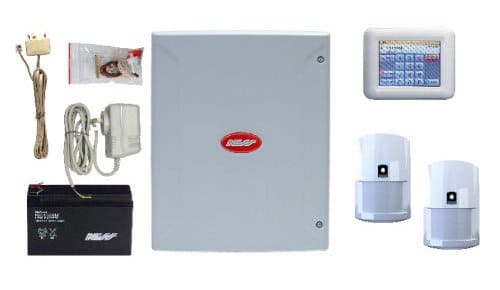 Ness home alarm systems
Our NESS alarm system is designed to deter intruders at the point of entry. Your home can be covered from 8 to 16 zones with 24/7monitoring that you can access and control from your smartphone. The system also comes with different touch screen keypad options that can blend in with your home décor. The easy to use interface includes an arming and disarming system, emergency alarm, program timer and emergency telephone number storage.
Talk to one of our security specialists about how this system can be tailored to your home security needs.
Other features of the Ness alarm system include:
8 to 16 zone detectors
Program timers
Telephone number storage
Smartphone interface and controllable (iOS and Android)
Back to base and smartphone alerts/monitoring
2-year warranty on all parts
24/7 monitoring
Up to 56 separate login ID's
Partial Alarming mode (perimeter security overnight)
Panic/Emergency button
Fire Alarm optional additions
Heavy duty battery back up
Event recall (recall last 30 events)
Keypad choice options to home décor
Up to 3 x separate control pads
Professional security cameras installation Coalfalls
There's no better method to safeguard your family than by putting CCTV security cameras in your Coalfalls house. Security cameras can deter robbers and offer evidence if a crime takes place, which is why they're such an important part of any home security strategy.
When installing security cameras, it's important to place them in strategic locations so that they can capture as much footage as possible. Here are a few tips for where to place your security cameras:
Place cameras near entrances and exits to the home. This will help you catch anyone trying to break in or leave the home.
Locate cameras in common areas, such as the living room or kitchen. This will help you keep an eye on activities in these areas when you're not home.
Fit cameras with night vision capabilities in dark areas, such as garages or outdoor spaces. This will help monitor any incidents that might be happening in these hard to see areas.
Place cameras in high traffic areas, such as hallways or stairways.
Cameras can also be located in any other areas where you think they might be helpful or valuables are stored. This could include home offices, sheds or any other rooms in the home.
If you're not sure where to place your security cameras, our team of experts can help. We'll work with you to determine the best locations for your cameras and then install them for you. Contact us today to get started.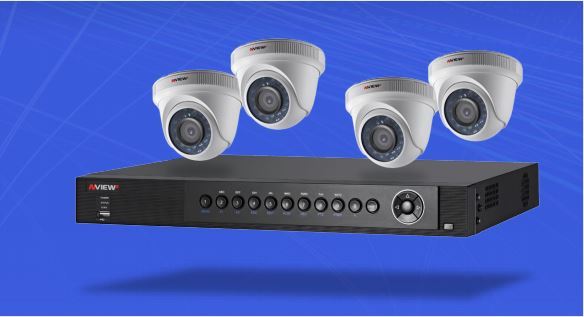 NESS NVIEW2 security camera system
This system offers the best in home CCTV camera features currently on the market including:
HD CCTV playback for accurate identification - no useless blurry footage
View footage on your smartphone, tablet or computer
Install up to 8 cameras
Movement tracking and marking to easily find the point of intrusion
A 1 terabyte hard drive (expandable up to 6 terabytes)
Infrared for night vision
3-year manufacturer's warranty
Ness Nview2 High Definition CCTV Kit brochure - download

Ness CCTV Camera System Brochure(2817 KB)
Great reasons to use Fallon Solutions for your home alarm & security camera systems in Coalfalls
Our staff of experts will install your home security system quickly and effectively, utilizing top-quality equipment from prominent security providers.
24/7 monitoring - we can set up your security system to be monitored 24/7 by a professional alarm monitoring centre or connected to a self-monitored system, assuring that you and your family are always safe and protected.
We provide a large selection of home security systems to fit any budget or requirement.
Customizable - we work with each client to create a tailored security system that meets the specific needs and requirements of their home and family.
Your local home security specialists in Coalfalls
Contact Fallon Solutions home security specialists on 1300 054 488 or complete the home security service request form above and one of our friendly team will contact you to arrange your home security consultation.