Commercial Solar
Commercial solar power system specialists
Generating your own power is a smart option if your company is looking to improve your bottom line and help the environment at the same time. Now more than ever before with the increases in energy costs going through the roof, installing a commercial solar system can help slash your businesses electricity expenses.
The professional team at Fallon Solutions have over 60 years experience servicing Brisbane and the Gold Coast, offering the highest level of commercial solar services around. Whether your solar power system needs repairing, maintaining or replacing, or you are considering a brand new system for your workplace, our qualified commercial solar electricians can help you every step of the way. We can offer solar solutions and 3-phase options for every size of business in all industries, so get in contact with our friendly staff today.
Commercial Solar Enquiry
Commercial solar systems
Fallon Solutions are your one-stop-shop for complete commercial solar options in Brisbane and the Gold Coast. We cover everything you need for solar in your workplace, whether it is solar panel repairs , solar inverter replacement or the installation of a new solar system or something in between, our team of licensed solar professionals can get the job done in a quick and knowledgeable manner with as little interruptions as possible to your business.
Practical commercial solar solutions
If your office, warehouse, workshop or factory is considering becoming more eco-friendly and installing a new solar system as a sustainable option, our friendly and qualified team of solar experts can assist in finding the most suitable arrangement for your needs. We have considerable experience in varying-sized business across a large array of industries, meaning we can offer practical and pragmatic solar solutions no matter your requirements. With so many commercial solar options available, we aim to make the process as easy as possible and a seamless decision for your workplace to complete. We also complete commercial 3-phase solar jobs too!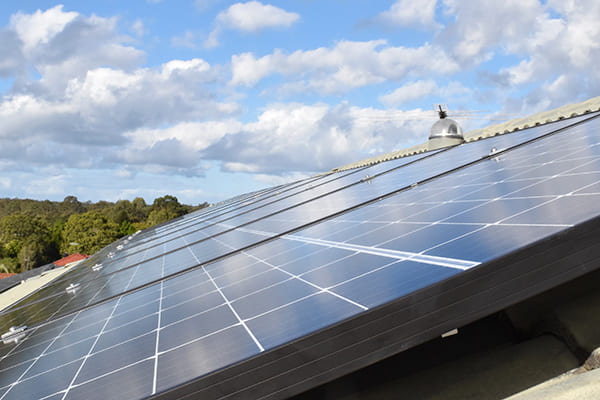 Solar repairs
We also offer a range of maintenance and repair services for commercial solar systems of varying sizes. We work with all major brands and styles of systems, ensuring we can provide the best and current repair and maintenance options to your business every time. We understand the importance of ensuring your solar system working at optimal levels, therefore we ensure each and every job is completed quickly and efficiently, causing as little disturbance to you and your workplace.
Solar system brands
Fallon Solutions ensure they only use the best brands when it comes to commercial solar including:
Solar Panels
Hyundai (Premium)
Phono (Superior)
Solar Inverters
Sungrow
Fronius
ABB/Fimer
We also use Clenergy parts for the mounting of panels too.
Benefits of using our solar professionals
With a range of commercial solar companies now available in South-East Queensland, figuring out the best company for your solar needs can be a hard job. At Fallon Solutions, we understand the importance of great customer service and take great pride in being one of the most trusted companies around, offering :
High Quality - We take great pride in our work and complete each and every job at the highest industry standard every time
Experience - We have over 60 years of experience servicing Brisbane and the Gold Coast
Punctual - We're prompt and professional at all times
24/7 Service - We have emergency electricians available 24 hours a day, 7 days a week
Qualified - All of our solar electricians are highly qualified and complete regular training to ensure they can provide the best, most up to date service possible.
Safety - Safety is our top priority we ensure all work is carried out to relevant industry, state and Australian regulations.
All trade services - We offer fully licensed and trained electricians, plumbers, gas fitters, data cablers, appliance technicians, antenna installers, and air conditioning mechanics
The commercial solar process
Our commercial solar specialists would review and analyse your current power bill and usage habits and provide you with a solar system recommendation to meet your businesses energy needs.
We understand that commercial solar energy systems usually have some different requirements compared to those that are used for residential premises.
Our solar electricians manage the whole process of designing, supplying, installing, and connecting your new system to the grid (if required) in a professional and compliant way utilising quality solar products ideal for our Australian conditions. Our solar installation teams are all very experienced in commercial solar power system installations and are licenced electricians accredited by the Clean Energy Council (CEC).
Important Safety Note - All work on your solar power system, other than to locate, mount and fix in place solar electrical equipment, including solar panels, must be carried out by a licenced electrician.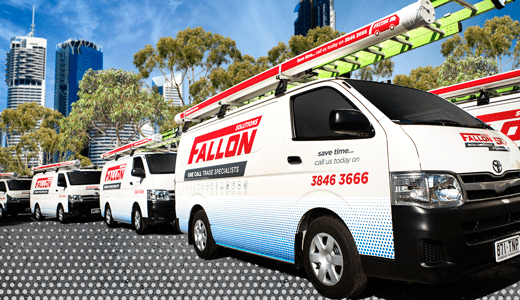 Your trusted local commercial solar team Brisbane & Gold Coast
If you have questions regarding solar options for your workplace, or think it may be time to take the leap and have solar installed, get in contact with our solar team on 1300 054 488 or book online using our commercial solar booking form now. We are the experts when it comes to commercial solar solutions, so find out how we can help now!