TV Antenna Installer & TV Reception
TV antenna installation services
Does your TV reception keep dropping out? There is nothing more frustrating than watching your favourite show when the reception keeps dropping out. Fallon Solutions can help.
We employ licensed and fully trained TV antenna installers who can fix all of your TV reception problems. From re-aligning your existing TV antenna or replacing a faulty booster, to a completely new TV antenna installation. We offer solutions for houses right through to large apartment buildings.
TV & Data Enquiry
TV antenna installation and more
Our team of TV Antenna Installers are skilled at a variety of television-related issues including home cinema set up, setting up surround sound and tv tunning and MATV.
Services
We can help you with all of these TV antenna services:
TV Products
Digital antenna upgrades
Digital TV antenna
Digital antenna installations
Analogue TV antenna repairs and upgrades
Antennae and TV aerial installation
Digital Decoders
Digital set-top boxes
Signal amplifiers
Extra TV points
Extra telephone points
New phone points
Reception problems fixed
Installation of plasma TVs
Installation of LCD TVs
Tuning of TV
Tuning of VCR and video recorders
Tuning of DVD players
Tuning of amplifiers
Surround sound setup
In-house video distribution
SBS reception
Briz 31 reception
Masthead and distribution
Amplifier and signal boosters
In-home movie systems
Fault finding
Multi-room audio distribution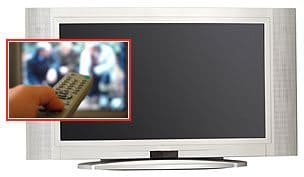 We provide a range of TV Antenna solutions. Some of our existing clients include:
Private homes
Real estate agents
Body corporates
Hotels
Motels
Clubs
Apartment blocks
Jails
High rise buildings
Government departments