Plumber Bahrs Scrub (4207)
Your trusted local Bahrs Scrub plumbers
Having plumbing problems in Bahrs Scrub? We are here to help.
Fallon Solutions offers complete plumbing services throughout Bahrs Scrub. From a cracked toilet to a blocked drain, we can take care of it all. Plus, our plumbers are experienced in all aspects of plumbing so you can be sure the job will be done right the first time.
Don't spend another day dealing with your plumbing problems. Book an appointment with our experienced Bahrs Scrub plumbers today and let us take care of everything for you. We'll have your home or business plumbing working effectively without delay.
Book a Fallon Solutions plumber in Bahrs Scrub today.
Book A Bahrs Scrub Plumber Today
Complete plumbing services in Bahrs Scrub
Fallon Solutions plumbing team provide complete plumbing services throughout Bahrs Scrub including:
If the plumbing service you are looking for is not listed here give our service team a call at 1300 054 488 we are sure to be able to help.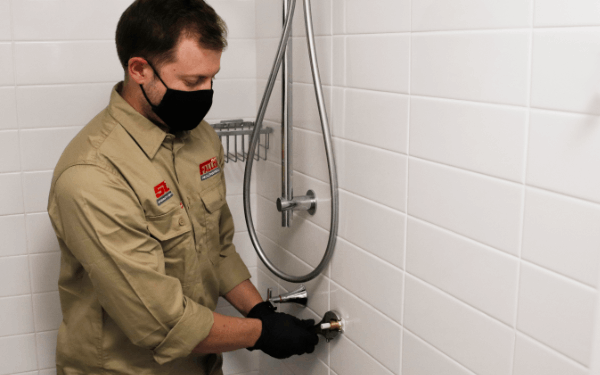 Kitchen & bathroom plumbing
Whether you are renovating your kitchen or need a new mixer tap installed for the vanity, we've got all your
kitchen
and
bathroom plumbing
needs covered. We can also install new showerheads, repair toilets, fix leaking taps and so much more.
Dishwasher plumbing & installation
Our Bahrs Scrub plumbers can take care of your dishwasher installation. If you haven't had a dishwasher before we can add the required water supply and drainage systems. Plus our team will make sure your dishwasher is properly installed and connected to the manufacturer's requirements to avoid any future problems and ensure your warranty is protected.
Our appliance repair specialists also offer dishwasher repairs for most of the leading brands.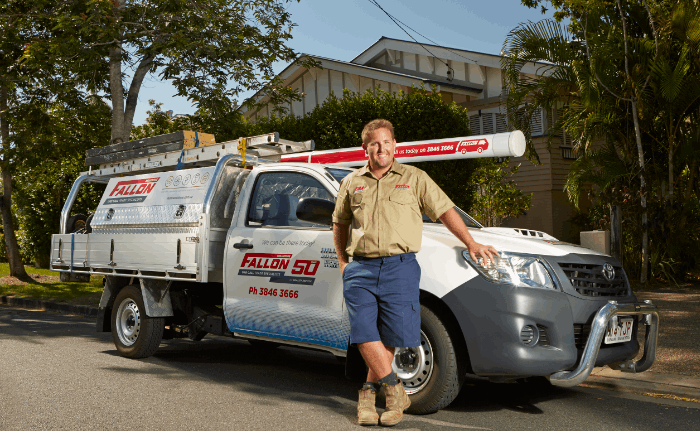 Emergency plumber Bahrs Scrub
If you have a plumbing emergency and need a Bahrs Scrub plumber fast, give Fallon Solutions a call. We have experienced plumbers on standby 24 hours a day, 7 days a week to help with your urgent plumbing problems big or small.
We understand that plumbing emergencies can happen at any time without warning which is why we are here to help day and night. So, if you have a blocked drain, burst pipe or no hot water, call us now and we'll send the next available 24/7 plumber to your Bahrs Scrub property as soon as possible.
Commercial plumbing Bahrs Scrub
We also offer a complete range of commercial plumbing services throughout Bahrs Scrub. From general maintenance and repairs to new construction projects, we have the experience and expertise to get the job done right.
So, if you need an experienced commercial plumber in Bahrs Scrub, give Fallon Solutions a call today.
Plumbing maintenance Bahrs Scrub
It's important to keep on top of your plumbing maintenance to avoid any unexpected and costly repairs down the track. Our experienced Bahrs Scrub plumbers offer a complete range of plumbing maintenance services to suit your needs
We can take care of everything from general plumbing maintenance and drain cleaning to hot water system servicing and backflow testing and installation. Plus, we offer a convenient maintenance package that includes an annual plumbing check-up to help keep your home or business plumbing systems in top condition.
Leak detection service Bahrs Scrub
If you think you may have a leak in a water pipe or sewer or stormwater drain but can't find the source, our plumbers can help. We use the latest leak detection technology and equipment to locate even the smallest leaks quickly and efficiently.
Once we've found the leak, we'll repair it using only the highest quality materials and products to ensure it won't happen again.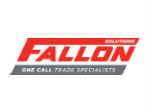 Our experienced Master Plumbers ready to help in Bahrs Scrub
For the very best in plumbing services across Bahrs Scrub contact Fallon Solutions plumbers at 1300 054 488 or complete our quick online plumber booking request form above.
Great reasons to use a Fallon Solutions plumbers in Bahrs Scrub
We stand behind our work and offer a 100% workmanship warranty for all jobs
We guarantee to be on time - if we're late we'll pay you up to $50* T&C apply
Our team charge by the job, not by the hour & provide up front pricing. No surprises.
Fallon Solutions is your One Call Trade Specialists in Bahrs Scrub, so we can help you with more than just your plumbing needs.
We have been servicing the your area for over 60 years and have built a reputation you can trust.