Termite Damage Repairs
Repairing Termite-Infested Wooden Doors, Windows & More
Have you discovered termite damage in your home? Don't worry, we're here to help. Termites can cause a lot of damage, but our team of experts can repair it all for you. We have the experience and skills necessary to handle any type of carpentry job, so you can rest assured that your repairs will be done properly.
We want to make the process as easy for you as possible. That's why we offer quote so that you can get an idea of what the repairs will cost and how long they'll take. We want to help you get your home back to normal as soon as possible. Book an expert carpenter today.
BOOK A CARPENTER TODAY
Signs of Termite Damage
Termites are sneaky little creatures. They feed on wood and destroy it slowly. So you won't even know what's happening until all (or most) is gone!
The good news? You always have a chance at catching them before too much done has been done. Here are some signs of termite infestation you should be aware of:
Mud tunnels
Quiet clicking sound coming from the walls
Presence of flying termites or their discarded wings
Hollow sounding timber
Termite droppings or frass ( dark powdery substance) around the area termites are infesting
Doors or windows difficult to open or close
No job is too big or too small; our carpenters are skilled and experienced to handle any type of carpentry repair work. Book an expert today for reliable termite damage repairs.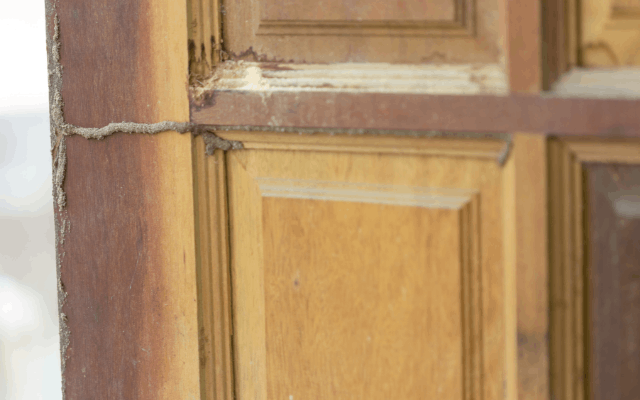 Can Termite Damage be Repaired?
Termites can cause immense damage to wooden doors, windows and furniture. If your home is made from wood, the structure beams, ceiling joists, and hardwood floors are also at risk. The cost of repairs will depend on the extent of damage, location and accessibility. Depending on the extent of damage, the damaged wood can be removed and replaced. If you have wooden doors, furniture or flooring damaged by termites, give us a call and we will be happy to help.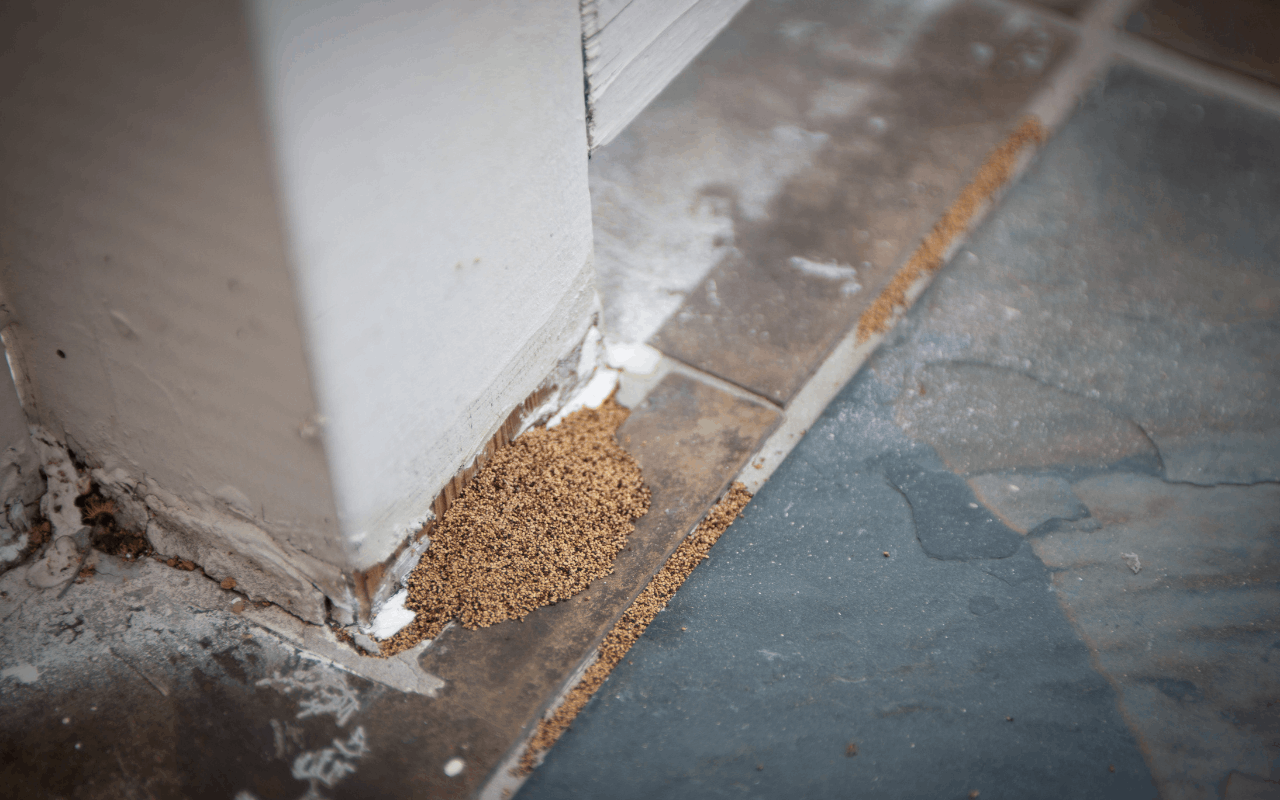 Termite Damage Repairs
Our licenced carpenters offer a variety of services including repairs and maintenance of termite infested:
Decks - plus replacement of damaged, broken, rotten or termite affected boards, joists and bearers
Handrails - including painting, oiling and sanding, restorations
Balustrades
Patio
Doors - internal and external
Windows - timber windows, wooden frame repairs and replacements
Cabinets
Cubby houses - assembly and repairs
Roofing
Timber Fences - timber and metal fencing, post, railing and paling replacements
Timber Gazebos
Gates - timber gates, garden and patio
Timber Carports
Floorboards
Floorboards
Decayed joists and bearers
If the carpentry work you are looking for is not listed here give our team a call on 1300 054 488.
Service Areas
Our team are on the road in your area. Fallon Solutions services all suburbs of Brisbane as well as north to Caboolture, west to Ipswich and south to Beenleigh. We value your time so our carpenters will call ahead and arrive to carry out the job on schedule.
Your Trusted Local Carpenters South-East Queensland
For reliable and professional carpentry services, contact us on 1300 054 488 or complete our online carpenter booking request form today.